O que será que será que esta estranha expressão significa? Se você traduzir ao pé da letra, to find one's feet seria algo como "encontrar o pé de alguém". Bom, acontece que para um nativo americano, quando você "encontra seu pé" em alguma situação nova, você na verdade se adaptou, se acostumou com aquilo, se encontrou em determinada situação. Pode ser um novo estilo de vida, um novo emprego, nova escola, whatever. Veja o exemplo abaixo para entender melhor:
A new job is always scary, but you will find your feet after a few weeks and figure out how things work in the office.
Um novo emprego é sempre assustador, mas você irá se adaptar depois de algumas semanas e descobrir como as coisas funcionam no escritório.
Claro que iremos traduzir a expressão de um modo que soe natural para um falante nativo afinal, ninguém aqui no Brasil usa "encontrar o pé" para se referir ao sentido de se adaptar. Mas como o seu foco é aprender o sentido e contexto de uso da expressão, basta praticar bastante com os exemplos que daremos a seguir que logo você nem pensará mais na tradução. E pensando nisso, sugiro que você leia o nosso tutorial do Anki para aprender a fazer um uso extremamente eficiente dos exemplos dados.
Então vamos lá! Observe as frases abaixo:
After her boyfriend broke up with her, Jules had to find her feet again and start dating new men.
Depois que seu namorado terminou com ela, Jules teve que se adaptar novamente e começar a namorar um novo homem.
It took me a little while to find my feet, but eventually I got used to living in such a big metropolitan city.
Levou um pouco de tempo para eu me adaptar mas, no fim das contas, eu me acostumei a viver em uma cidade metropolitana tão grande.
Going to a new school is challenging, but Gerson found his feet pretty quickly thanks to a few students who were helpful.
Ir para uma nova escola é desafiador, mas Gerson se adaptou bem rápido graças a alguns alunos que o ajudaram.
Chemistry is a tough major, but once you've taken a few classes you will find your feet and really start to enjoy the subject.
Química é uma especialização difícil, mas assim que você tenha assistido algumas aulas, você irá se acostumar e realmente começar a curtir o assunto.
When her husband died, Sally had to find her feet again, get a new job, and figure out how to live on her own.
Quando seu marido morreu, Sally teve que se adaptar novamente, conseguir um novo emprego e descobrir como viver por conta própria.
Howell found his feet pretty quickly after he lost his job and was able to find a new job in less than a month.
Howell se adaptou bem rápido depois que ele perdeu seu emprego e conseguiu encontrar um novo emprego em menos de um mês.
Joining the elite soccer team can be intimidating, but soon enough you will find your feet and get a place in the starting line-up.
Se juntar a equipe de futebol de elite pode ser intimidador, mas em breve você irá se adaptar e conseguir um lugar no time titular.
Kiley was nervous about the first day of school, but within a few days she had found her feet and felt more comfortable there.
Kiley estava nervosa com relação ao primeiro dia de aula, mas dentro de alguns dias ela se adaptou e se sentiu mais confortável.
Learning the new software was difficult at first, but after a week or so I had found my feet and was able to use it to create some new designs.
Aprender (a mexer no) novo programa foi difícil no começo, mas depois de mais ou menos uma semana eu tinha me adaptado e consegui usá-lo para criar novos designs.
E aí, achou difícil? Não se preocupe, basta continuar estudando que você logo vai find your feet. Até a próxima!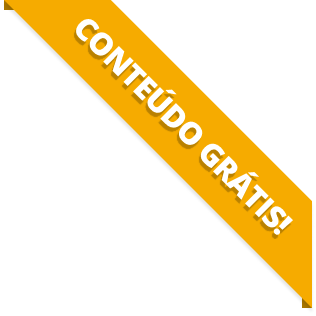 BAIXE O MATERIAL DO POST(PDF+MP3) PARA ESTUDAR QUANDO E COMO QUISER.