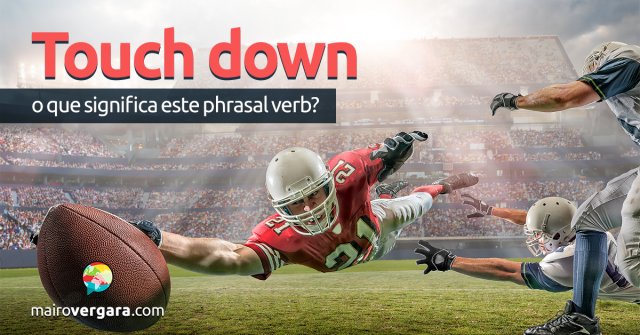 Sei que à primeira vista parece que já sabemos o que touch down quer dizer, mas não se engane! Touchdown, escrito assim junto, é o nome de um passe do futebol americano. Já o phrasal verb touch down quer dizer tocar o chão, aterrissar, etc. Se você entende de esportes, vai entender que o phrasal verb tem a ver com o nome da jogada touchdown, mas ele pode ser usado em contextos não esportivos. Veja nos exemplos abaixo:
After five hours in the air, the plane finally touched down in New York. 

Depois de cinco horas no ar, o avião finalmente aterrissou em Nova Iorque.
(O passado de touch é touched.)
Three tornadoes touched down in Oklahoma yesterday.
Três tornados pousaram em Oklahoma ontem.
The Apollo shuttle is supposed to touch down on Mars in 3 months.
A nave Apollo deve pousar em Marte em três meses.
My flight hadn't even touched down before people were taking off their seat belts.
Meu vôo não tinha nem aterrissado antes que as pessoas estivessem tirando seus cintos de segurança.
(O auxiliar "had" + verbo no particípio forma o tempo verbal chamado de "past past perfect". Esse tempo verbal quer dizer que uma ação aconteceu antes de outra no passado.)
The referees were deciding if the player's feet touched down before he went out of bounds.
Os juízes estavam decidindo se os pés do jogador tocaram o chão antes de ele ter saído dos limites.
The hurricane is forecasted to touch down in Miami on Sunday.
O furacão está previsto para tocar o chão em Miami no domingo.
Our flight will touch down in Germany to get more fuel, then will continue 
on to Dubai.
Nosso vôo vai aterrissar na Alemanha para pegar mais combustível, então irá continuar para Dubai.
("Will + verbo" o coloca no futuro.)
Lightning touched down in the field behind our house last night.
Relâmpagos tocaram o chão no campo atrás da nossa casa na noite passada.

After reviewing the play, the team scored because the player touched down 
in the end zone.
Depois de revisar o jogo, o time pontuou porque o jogador "aterrissou / chegou" na "end zone".
("End zone" é uma parte do campo de futebol americano.)
When our flight touched down, I called a taxi to pick me up at the airport.
Quando nosso vôo aterrissou, eu chamei um táxi para me pegar no aeroporto.
Mesmo tendo apenas um sentido é importante que você estude e pratique o phrasal verb touch down para que você comece a incorporá-lo no seu inglês. Use o Anki para essa prática e torne seu estudo muito mais eficiente e prático. Ainda não conhece o Anki? Então leia nosso tutorial completo aqui. Ah! Lembre-se de comentar e compartilhar o post!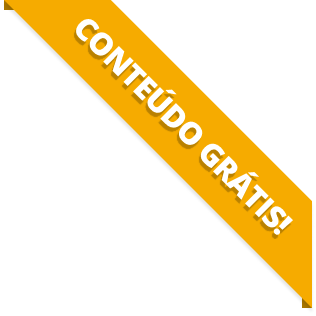 BAIXE O MATERIAL DO POST(PDF+MP3) PARA ESTUDAR QUANDO E COMO QUISER.