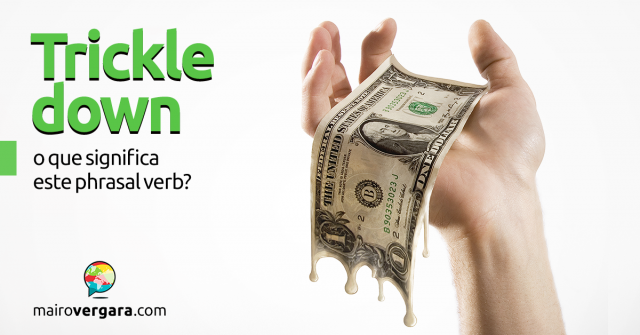 O phrasal verb que veremos hoje não tem uma tradução precisa em português. É uma expressão que a gente não traduz ao pé da letra, pois não há um equivalente exato em nosso idioma. Falaremos do trickle down. 
Trickle down tem dois sentidos. O primeiro é literal e quer dizer gotejar ou pingar. O segundo sentido, que é mais abstrato e usado mais em contextos de economia, quer dizer que algo é distribuído de cima para baixo, dando um efeito de cascata ou pirâmide, e não tem uma tradução exata. Eu sei, parece complicado, mas com os exemplos vai ficar mais fácil de entender. Inclusive, trickle down foi usado no debate dos candidatos a presidência dos EUA. Portanto, é um phrasal verb bem atual =)
E para que você realmente internalize o que trickle down quer dizer, lembre-se de usar o Anki nos seus estudos. Com essa ferramenta você consegue otimizar seus estudos e reter muito mais conteúdo. Clique aqui e saiba como.
1- Trickle down no sentido de gotejar, pingar:
The water trickled down the wall to the floor.
A água pingou da parede para o chão.
(Trickled é o passado de trickle.)
It trickled down very slowly.
Pingou bem lentamente.
Tears trickled down her cheeks.
Lágrimas pingaram nas suas bochechas.
2- Trickle down no sentido de algo que acontece de cima para baixo:
This type of attitude trickles down to the children.
Esse tipo de atitude atinge as crianças.
(Pense em algo que um adulto faz e que crianças prestam atenção – é algo que vem de cima e atinge o que está embaixo.)
Despite the economic boom, few benefits have trickled down to the poor.
Apesar do boom econômico, poucos benefícios atingiram os pobres.
(A distribuição de riqueza é feita de cima para baixo, num efeito "cascata", por isso o uso do phrasal verb no caso acima.)
The results of the improved economy trickled down to people at lower-income levels.
Os resultados da economia melhorada se espalharam para as pessoas de renda mais baixa.
Information about what happened finally trickled down to me.
Informação sobre o que aconteceu finalmente chegou a mim.
The sociology professor believed that money rarely trickles down from the owners of capital to the workers who toil in the factories.
O professor de sociologia acreditava que o dinheiro raramente é distribuído dos donos do capital aos trabalhadores que labutam nas fábricas.
For years we have been told that the effects generated by the market would trickle down and that in the end, everyone would benefit.
Por anos nos foi dito que os efeitos gerados pelo mercado iriam ser redistribuídos e que no final todos seriam beneficiados.
The kind of plan that Donald has put forth would be trickle down economics all over again.
O tipo de plano que Donald Trump impulsionou seria economia de pirâmide novamente.
Espero que você tenha gostado do post e que tenha aprendido como usar trickle down. Mas se ainda tiver dúvidas, comente abaixo. Compartilhe com outros estudantes de inglês para desafiá-los com este phrasal verb tão incomum.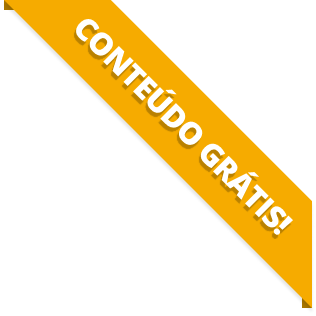 BAIXE O MATERIAL DO POST(PDF+MP3) PARA ESTUDAR QUANDO E COMO QUISER.