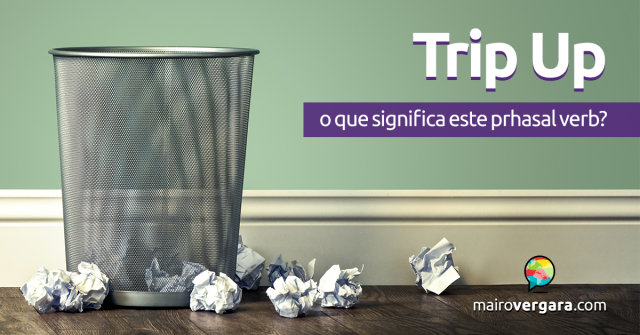 Falaremos hoje sobre o phrasal verb trip up, que tem quatro maneiras de ser usado. Mas antes de falarmos sobre elas, gostaria que você clicasse aqui para ler nosso artigo sobre o Anki, uma ferramenta de repetição espaçada super eficiente e que você pode e deve usar nos seus estudos de inglês.
Bem, trip up tem quatro sentidos. Os dois primeiros são: fazer alguém tropeçar e tropeçar por si só. O terceiro e quarto sentidos são: cometer ou fazer com que alguém cometa um erro. Como você pode perceber, são quatro sentidos interligados, por isso, são bem simples de serem aprendidos. Veja nos exemplos:
1 – Trip up no sentido de fazer alguém tropeçar:
The soccer player tripped up her opponent with a slide tackle.
O jogador de futebol fez eu oponente tropeçar com um "carrinho".
The lines tripped up the crew.
As linhas fizeram a tripulação tropeçar.
The broken stair tripped him up.
A escada quebrada fez com ele tropeçasse.
2 – Trip up no sentido de tropeçar ou cair:
I tripped up when I was running after the dog.
Eu tropecei quando eu estava correndo atrás do cachorro.
I tripped up walking upstairs and hurt my ankle.
Eu tropecei subindo as escadas e machuquei meu tornozelo.
The child tripped up on the stairs.
A criança tropeçou nas escadas.
3 – Trip up no sentido de fazer com que alguém cometa um erro:
The tests are designed to trip you up.
Os testes são projetados para fazer com que você cometa erros.
Read the questions carefully, because the examiners sometimes try to trip you up.
Leia as questões cuidadosamente, porque os examinadores às vezes tentam fazer você cometer erros.
The lawyer used what he knew about her personality to trip her up in court.
O advogado usou o que ele sabia sobre a personalidade dela para fazer com que ela errasse na corte.
Mary came in while the speaker was talking and the distraction tripped him up.
Mary entrou enquanto o palestrante estava falando e a distração fez com que ele errasse.
The noise in the audience tripped up the speaker.
O barulho na plateia fez com que o palestrante errasse.
4 – Trip up como cometer um erro:
I would have done better on the test if I hadn't tripped up on the last section.
Eu teria ido melhor no teste se eu não tivesse errado na última sessão.
I tripped up on a couple of questions.
Eu errei em algumas questões.
E então, já conhecia o phrasal verb trip up? Conte para a gente nos comentários e compartilhe o post com outros estudantes de inglês.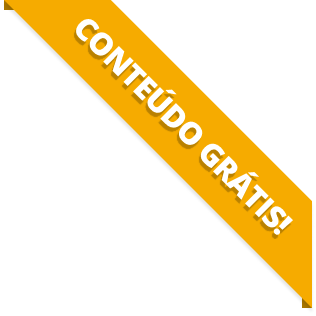 BAIXE O MATERIAL DO POST(PDF+MP3) PARA ESTUDAR QUANDO E COMO QUISER.