Trip over é um phrasal verb que pode ter três sentidos; todos relacionados ao verbo "tropeçar". A palavra trip sozinha já significa "tropeçar", como verbo, e "viagem", "passeio", como substantivo. Over é uma preposição que pode equivaler a "sobre", "por cima de". Fica claro, então, por que trip over resulta no sentido de "tropeçar sobre (algo)".
Veremos detalhadamente as três formas de usar trip over, junto a muitos exemplos em contextos reais. Você deve praticar lendo e ouvindo esses exemplos, para dominar intuitivamente o uso de trip over. Além disso, recomendamos fortemente o Anki, um excelente programa de revisão, que nos permite memorizar para sempre o vocabulário que aprendemos. Veja o tutorial completo do Anki para conhecer esse método extremamente eficaz.
1 – Vejamos primeiro trip over como "tropeçar em" um objeto físico, literalmente. Seguem os exemplos:
Someone will trip over that cable.
Alguém vai tropeçar naquele cabo.
I'm not always tripping over the wires.
Eu não estou sempre tropeçando nos cabos.
I tripped over something and I fell.
Eu tropecei em algo e caí.
Peggy has tripped over one of her cats!
Peggy tropeçou em um dos gatos dela!
They are tired of tripping over the PlayStation.
Eles estão cansados de tropeçar no PlayStation.
Other people may trip over them and be injured.
Outras pessoas podem tropeçar neles e se machucarem.
I tripped over perfect strangers on my way to the door.
Eu esbarrei em completos estranhos no meu caminho até a porta.
("perfect strangers" é "perfeitos estranhos", literalmente.)
You can barely walk without tripping over a trombonist.
Você mal pode andar sem esbarrar em um trombonista.
2 – Agora, confira a interessante estrutura trip over one's tongue, que significa literalmente "tropeçar na língua". É apenas uma maneira figurada de dizer "gaguejar":
I trip over my tongue.
Eu guaguejei.
When I tripped over my own tongue, that was what I was thinking.
Quando eu gaguejei, era nisso que eu estava pensando.
Could he make it to the end without tripping over his tongue?
Ele poderia chegar ao final sem gaguejar?
3 – Por fim, temos trip over como "tropeçar" nas palavras, ou seja, falhar em dizer palavras corretamente ou com segurança:
Practice often, specifically the words you tend to trip over.
Pratique frequentemente, especificamente as palavras nas quais você tende a tropeçar.
I was tripping over my words in my excitement to tell them the news.
Eu estava tropeçando nas minhas palavras, em minha empolgação para contar-lhes a notícia.
He tripped over his words on the first question posed by the young interviewer.
Ele tropeçou em suas palavras na primeira pergunta feita pelo jovem entrevistador.
Both he and the Chief Justice of the Supreme Court, John Roberts, tripped over their words.
Ambos ele e o ministro Juiz Presidente da Suprema Corte, John Roberts, tropeçaram em suas palavras.
Curtiu o post? Lembre-se de compartilhar. Se tiver alguma dúvida/sugestão para a gente, escreva abaixo. Até mais!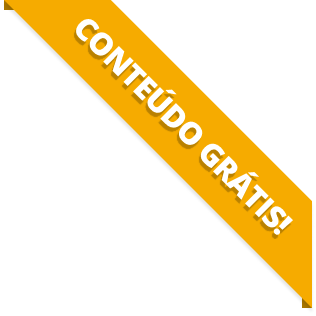 BAIXE O MATERIAL DO POST(PDF+MP3) PARA ESTUDAR QUANDO E COMO QUISER.