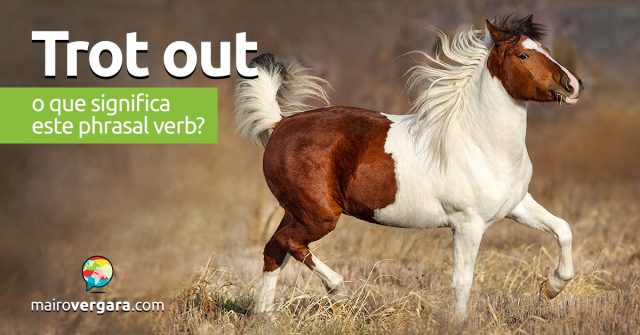 Trot out é um phrasal verb bem interessante. São duas as situações em que ele é usado: quando alguém apresenta uma ideia ou algo já muito conhecido/utilizado, ou quando exibe algo para que os outros apreciem, demonstrando certo orgulho. Dê uma olhada neste exemplo:
She simply trotted her same old political arguments out.
Ela simplesmente apresentou seus velhos argumentos políticos.
No caso acima, a pessoa trouxe à tona uma ideia manjada, desgastada. Em outros casos, a intenção de usar trot out pode ser, apenas, dizer que a pessoa apresenta algo com ar de importância, com certo orgulho ou por ostentação. Você verá exemplos de ambos os casos, na nossa série de frases a seguir.
Antes de prosseguir: se você não conhece o Anki e como usá-lo para estudar este material com eficácia, veja o tutorial completo. É fundamental que use o Anki para revisar e solidificar o vocabulário que aprende.
Bob always trots out the same excuses for being late.
Bob sempre apresenta as mesmas desculpas por estar atrasado.
The same arguments are trotted out again.
Os mesmos argumentos são apresentados novamente.
Was it really necessary to trot out the same old stereotypes about Ireland?
Era realmente necessário apresentar os mesmos velhos estereótipos sobre a Irlanda?
The boss trotted the new vice president out for us to meet.
O chefe apresentou o novo vice-presidente para nos conhecermos.
The boss trotted out his daughter and introduced her as a new vice president.
O chefe apresentou sua filha e introduziu-a como o novo vice-presidente.
Fred trotted out his favorite project for everyone to see.
Fred apresentou seu projeto favorito para todos verem.
Trotted out a new excuse.
Apresentou uma nova desculpa.
He trotted out all his old war medals.
Ele exibiu suas velhas medalhas de guerra.
The company trotted out a celebrity to endorse their product.
A companhia exibiu uma celebridade para endossar seu produto.
Oh Lord, he's trotting out his war record again.
Ah Senhor, ele está exibindo seu registro de guerra novamente.
And, of course, they trot out the Constitution to justify their actions.
E, claro, eles exibem a constituição para justificar suas ações.
Ficamos por aqui. Espero que tenha curtido, compartilhe com os amigos e até a próxima!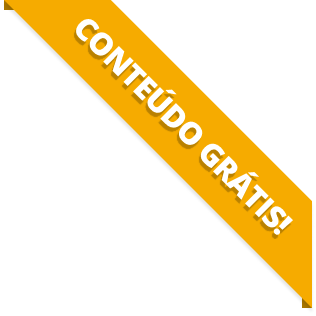 BAIXE O MATERIAL DO POST(PDF+MP3) PARA ESTUDAR QUANDO E COMO QUISER.