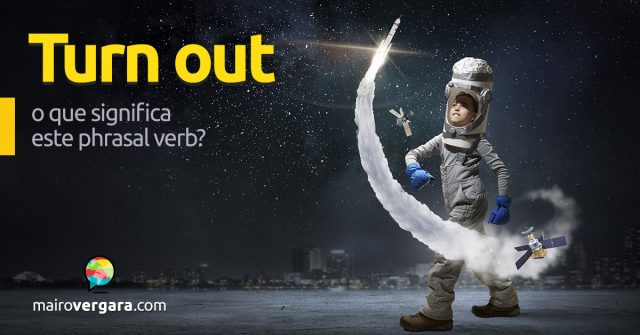 Pronto para mais um phrasal verb? Como você já deve saber, phrasal verbs  são expressões da língua inglesa com duas ou mais palavras: um verbo e uma preposição, um verbo e um advérbio, ou os dois. Mas não se preocupe com essas nomenclaturas. O importante é saber que os phrasal verbs são super usados no dia a dia dos falantes nativos da língua inglesa e que, se você quiser ser mesmo fluente, tem que aprender uma boa parte deles.
Então, hoje, falaremos de um phrasal verb super usado no cotidiano americano, britânico, australiano, seja lá qual for a região falante da língua. Estou falando do phrasal verb turn out, que nada mais é do que a junção do verbo to turn (virar) com a preposição out (fora). Mas assim como  muitos phrasal verbs, não conseguimos saber o seu real significado somente pela tradução literal. Temos que realmente aprender o que a expressão significa, como se fosse uma palavra nova. Turn out tem mais de um significado. Hoje, vamos nos ater a dois significados muito usados desse termo. O primeiro sentido é resultar, acabar, dar em; sempre seguindo a ideia de resultado, desfecho. Podemos também usar turn out no sentido de apresentar-se ou participar de algum evento.
Então é hora de irmos aos exemplos para entendermos tudo na prática, dentro de contexto. E para a internalização dessa expressão ficar mais fácil, recomendamos o uso de uma ferramenta chamada Anki. Fazemos isso porque sabemos da eficácia do sistema de repetição espaçada, e o Anki atualmente é em nossa opinião, a melhor ferramenta do tipo, pois além de ser muito simples e eficiente, é totalmente grátis. Para entender melhor o que é o Anki e como baixar, instalar e usar, leia o nosso tutorial completo aqui.
Vamos primeiro ver exemplos de turn out sendo usado com o sentido de apresentar-se ou participar:
They don't turn out for these big events.
Eles não participam desses grandes eventos.
Thousands turned out for the demonstration.
Milhares participaram da demonstração.
Only 62% of the electorate turned out to vote.
Apenas 62% do eleitorado se apresentou para votar.
Not many people turned out to vote on election day.
Muitas pessoas não se apresentaram para votar do dia da eleição.
(Perceba que nestes exemplos o verbo turn está no passado – Turned.)
People turned out in huge amounts for the opening night of the movie.
As pessoas compareceram em enormes quantidades para a noite de estreia do filme.
Agora vamos dar uma olhada nos exemplos do phrasal verb turn out com o sentido de resultar, acabar em. Veja os exemplos para entender melhor:
But things do not have to necessarily turn out like this.
Mas as coisas não tem que necessariamente acabar assim.
If they turn out to be insufficient, they will be supplemented.
Se eles acabarem sendo insuficientes, serão suplementados.
It looked as if we were going to fall, but it turned out well in the end.
Parecia como se fossemos cair, mas acabou bem no final.
The world will turn out as the Hollywood writers have imagined.
O mundo acabará como os escritores de Hollywood imaginaram.
I'm sure it will all turn out well in the end.
Tenho certeza que tudo acabará bem no final.
Acho que deu pra ter uma boa ideia de alguns dos usos do turn out. Agora é hora de baixar os áudios, treinar bastante os exemplos no Anki e comentar aqui embaixo o que achou dos exemplos. Até a próxima!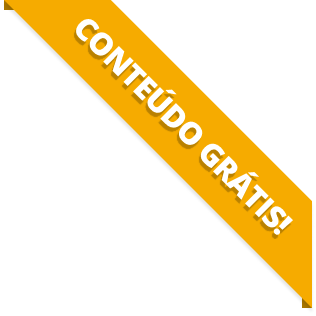 BAIXE O MATERIAL DO POST(PDF+MP3) PARA ESTUDAR QUANDO E COMO QUISER.