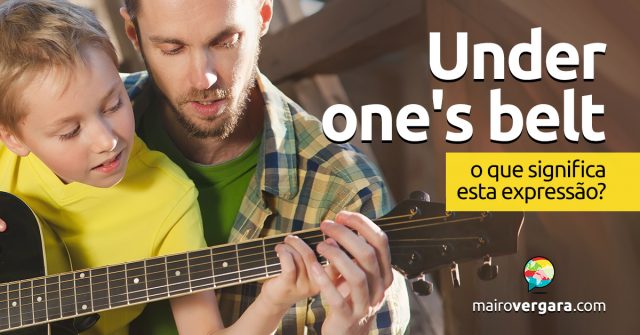 Under one's belt é uma expressão simples e intuitiva do inglês. Na língua de Camões, no entanto, não há jeito padrão de expressar o sentido transmitido por under one's belt. A frase under one's belt significa literalmente "debaixo do cinto" e a ideia que ela passa é "dentro do conjunto de experiências, conquistas ou habilidades". Veja um exemplo disso na prática:
Ten years of service under his belt.
Dez anos de serviço em seu conjunto de experiências.
Percebe? O belt (cinto) da frase original corresponde exatamente ao "conjunto de experiências" da tradução. Muitas traduções são possíveis, como você verá adiante, mas tenha sempre essa ideia em mente.
Vejamos agora os exemplos de under one's belt em contexto. Além de estudar as frases atentamente, recomendamos que você use o Anki, um fantástico programa de revisão, para memorizar verdadeiramente o que aprendeu. Confira nosso tutorial completo do Anki e saiba mais.
He had a linguistics degree under his belt.
Ele tinha um diploma em linguística entre suas conquistas.
Minnie has over four hundred wins under his belt.
Minnie tem mais de quatrocentas vitórias entre suas conquistas.
This fighter pilot has over 20 kills under his belt.
Este piloto de caça tem mais de 20 mortes entre suas experiências.
Finally, she got good painting techniques under her belt.
Finalmente, ela adicionou boas técnicas de pintura em seu conjunto de habilidades.
You need to get a few more qualifications under your belt.
Você precisa adicionar um pouco mais de qualificações em seu conjunto de experiências.
When I get the right procedures under my belt, I will be more efficient.
Quando eu pôr os procedimentos corretos em meu conjunto de habilidades, eu vou ser mais eficiente.
Liszt had three years of intensive concertizing under his belt.
Liszt tinha três anos de intensa prática de concerto em seu conjunto de experiências.
Now that you've got the required courses under your belt, you can take some electives.
Agora que você tem os cursos requeridos sob seu domínio, você pode pegar algumas eletivas.
Once a medical student has anatomy under her belt, she'll have much less to memorize.
Uma vez que uma estudante de medicina tenha anatomia sob seu domínio, ela vai ter muito menos para memorizar.
With a few months of experience under his belt, he kept up handily with the veteran employees.
Com alguns meses de experiência adquiridos, ele acompanhou com facilidade os empregados veteranos.
Interrompo os exemplos aqui para mostrar alguns usos mais "modais" da expressão under one's belt. Por exemplo, a frase get some food under one's belt quer dizer "comer", simplesmente. Se traduzirmos palavra por palavra, no entanto, get some food under one's belt é "obter um pouco de comida sob o cinto". Seguem exemplos desse tipo de construção um pouco diferente, com explicações no decorrer:
He should be less cranky after he gets some food under his belt.
Ele deverá ficar menos irritadiço após comer.
I need to have something filling under my belt.
Eu preciso ter algo preenchendo meu estômago.
("Filling" significa apenas "preenchendo" mesmo. "Filling under my belt" é literalmente "preenchendo sob meu cinto", portanto.)
I've had it with just soup. I want to get a nice, juicy steak under my belt.
Estou farto de apenas sopa. Eu quero comer um bom, suculento bife.
("I've had it" é literalmente "eu tive", porém trata-se de uma expressão que significa "estou farto", "não tolero mais". O uso de "under one's belt" feito acima é equiparável ao da primeira frase.)
Curtiu o post? Não deixe de compartilhar. Se tiver alguma dúvida ou sugestão, não hesite em comentar abaixo. Ficamos por aqui e até a próxima!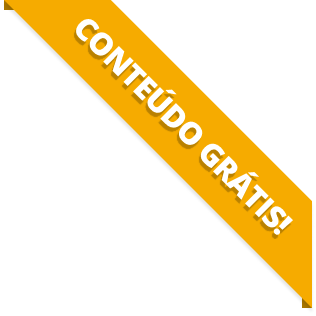 BAIXE O MATERIAL DO POST(PDF+MP3) PARA ESTUDAR QUANDO E COMO QUISER.