Sabe quando dizemos que uma atividade é "a praia" de alguém? Usamos essa expressão quando a pessoa é especialista naquela área, ou quando a atividade tem a ver com as preferências e a personalidade dela. O mesmo se aplica à expressão up one's alley. Veja um exemplo, para ir pegando o feeling:
This job would be right up your alley.
Este trabalho seria bem a sua praia.
A frase "[…] up your alley" pode significar simplesmente "[…] no seu corredor", em diversos contextos. Mas para dominar o uso dela como expressão, que é o foco do post, basta estudar os exemplos que trazemos a seguir. Além disso, para realmente fixar esse novo vocabulário, recomendamos que use o Anki; veja nosso tutorial completo sobre esse fantástico programa de revisão.
This new role is up his alley.
Este novo papel é a especialidade dele.
It's not exactly up my alley, but I'll try it.
Não é exatamente a minha especialidade, mas eu vou tentar.
I thought this little problem would be right up your alley.
Eu pensei que este pequeno problema seria bem a sua especialidade.
Writing press releases is right up her alley.
Escrever comunicados à imprensa é bem a especialidade dela.
Kate loves dancing, so salsa lessons would be right up her alley.
A Kate ama dançar, então lições de salsa seriam bem o estilo dela.
She had realized that acting was right up her alley.
Ela havia percebido que atuar era bem a área dela.
He loved opera, so this program of arias was right down his alley.
Ele amava ópera, então este programa de árias era bem o estilo dele.
This case seems right down your alley.
Este caso parece bem a sua especialidade.
I really like Romantic poetry, so this class on John Keats is right up my alley.
Eu realmente gosto de poesia Romântica, então esta aula sobre John Keats é bem o meu estilo.
I'm sure Dave can fix your car — mechanical things like that are really up his alley.
Eu estou certo de que o Dave pode arrumar seu carro — coisas mecânicas como essa são bem a especialidade dele.
I'm sure she'll go to the film festival with you — that's right up her alley.
Eu tenho certeza de que ela vai ao festival de cinema com você — isso é bem a praia dela.
This should be right up my alley but, despite the film's special effects, I found it rather boring.
Isto deveria ser bem a minha praia, mas, apesar dos efeitos especiais do filme, eu o achei um tanto chato.
Ficamos por aqui. Se tiver alguma dúvida, não hesite em comentar abaixo. Compartilhe o post e até mais!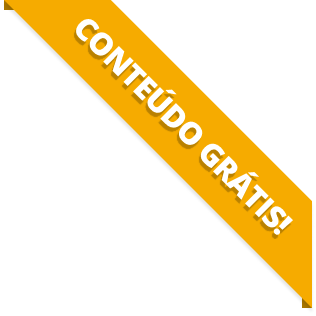 BAIXE O MATERIAL DO POST(PDF+MP3) PARA ESTUDAR QUANDO E COMO QUISER.