Up to one's elbows in é uma expressão idiomática bem útil. O sentido geral dela é "estar cheio, saturado de algo". Existem, no entanto, três nuances específicas, que estudaremos separadamente. É interessante notar que a tradução literal de up to one's elbows in soa familiar a nós: "até os cotovelos em", que se parece com as nossas expressões "falar pelos cotovelos" ou "dar de cotovelos".
Como prenunciado, as três nuances de up to one's elbows in são: (1) estar coberto por um material qualquer; (2) ter grande abundância de certo recurso; (3) ter muitas tarefas a realizar.
Veremos muitos exemplos na prática, de cada uma das três nuances. Tudo o que você tem de fazer é: ler e ouvir as frases atentamente, de preferência várias vezes. Assim, você vai assimilar bem o uso de up to one's elbows. Ademais, tendo em mente memorizar isso de forma definitiva, recomendamos que use o Anki. O Anki é um programa de revisão gratuito, de alta qualidade e fácil de usar. Com ele, conseguimos aumentar nosso vocabulário com enorme eficácia e velocidade. Veja o tutorial completo do Anki e saiba mais.
1 – Veja os exemplos de up to one's elbows in no sentido de estar "coberto de" algo:
When you see me up to my elbows in paint.
Quando você me vê coberto de tinta.
I was still there, up to my elbows in steamy water.
Eu ainda estava lá, coberto de água vaporosa.
I was up to my elbows in the cheese-potato mixture.
Eu estava coberto da mistura de queijo e batata.
She's the type to get up to her elbows in her enemies' blood.
Ela é do tipo de ficar coberta em sangue de seu (dela) inimigo.
You will often find me splattered with paint and up to my elbows in glue.
Você vai frequentemente encontrar-me salpicado de tinta e coberto de cola.
I'm happiest up to my elbows in mud or driving a tractor for hours.
Eu fico mais feliz quando coberto em lama ou dirigindo um trator durante horas.
("I'm happiest" é literalmente "eu estou maximamente feliz", mas o sentido é melhor traduzido como "eu fico mais feliz quando".)
I can't have been spending much time in the kitchen, up to my elbows in tomatoes.
Eu não posso ter gastado muito tempo na cozinha, coberto de tomates.
2 – Agora, up to one's elbows in no sentido de estar "cheio de", "com uma abundância de" ou "farto de" algo:
Yet here I am, up to my elbows in secrets.
E, no entanto, aqui estou eu, cheio de segredos.
Always up to their elbows in money-making conspiracies.
Sempre com uma abundância de conspirações para fazer dinheiro.
We're up to our elbows in cash and there's nobody that even knows about it.
Nós estamos fartos de dinheiro e não há ninguém que sequer sabe a respeito.
A multi-level triad organization up to its elbows in money laundering and drugs.
Uma organização tríade multinível, cheia de lavagem de dinheiro e drogas.
3 – Por fim, temos up to one's elbows in como estar muito ocupado com algo ou superlotado de algo — as traduções variam:
She's up to her elbows in clients!
Ela está saturada de clientes!
I'm up to my elbows in work at the moment!
Eu estou saturado de trabalho no momento!
Before I knew it, I was in up to my elbows!
Antes que eu percebesse, eu estava saturado!
(Veja que aqui a preposição "in" aparece antes de "up to my elbows", pois o falante não especifica do que ele está saturado — essa informação estava certamente subentendida no contexto da conversa.)
I am up to my elbows in answering mail.
Eu estou saturado em responder e-mails.
I'm in up to my elbows with work for my class on Monday.
Eu estou abarrotado com tarefas para minha aula na segunda-feira.
John has been up to his elbows with the kids lately.
John tem estado de mãos cheias com as crianças, ultimamente.
I have always been up to my elbows in art in some way or other.
Eu sempre estive super atarefado na arte, de uma maneira ou de outra.
O que achou da expressão up to one's elbows in? Tem alguma sugestão de post? Comente abaixo. Compartilhe o post, bons estudos e até mais!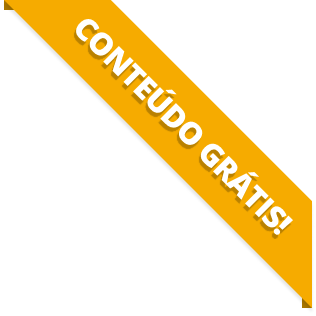 BAIXE O MATERIAL DO POST(PDF+MP3) PARA ESTUDAR QUANDO E COMO QUISER.