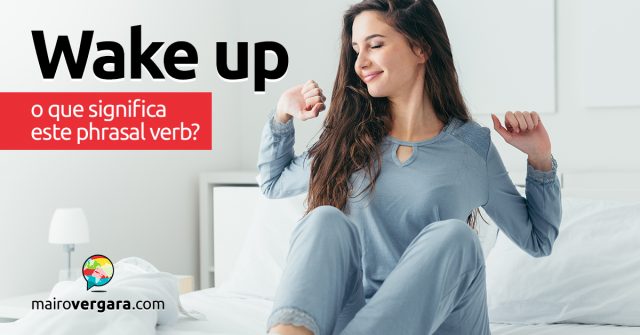 Hoje falaremos de um phrasal verb que talvez esteja entre os primeiros que aprendemos ao estudar inglês, quando nem sabíamos o que eram phrasal verbs!
Wake up significa "acordar", mas falaremos aqui desse phrasal verb em três usos diferentes: o primeiro, e mais simples de todos, é para falar de alguém que desperta do sono.
O segundo é quando algo ou alguém acorda outra pessoa e o terceiro é o acordar figurado, ou seja, no sentido de alertar-se para alguma situação. Nesse último caso, também é comum traduzir wake up como "despertar".
Vejamos como usar wake up nessas três situações, lembrando que wake é um verbo irregular e seu passado é woke, está bem? Depois, acrescente ao seu Anki o que tiver aprendido!
1 – Comecemos com wake up para falar de alguém que sai do sono:
James usually wakes up early.
O James geralmente acorda cedo.
I woke up late this morning.
Eu acordei tarde hoje de manhã.
I get up, shower, go to school, go home, sleep, wake up, and do it all over again.
Eu levanto, tomo banho, vou para a escola, vou para casa, durmo, acordo e faço tudo de novo.
Come on, wake up – breakfast is ready.
Vamos, acorde – o café da manhã está pronto.
Babysitting is money for old rope if the children don't wake up.
Ser babá é dinheiro fácil se as crianças não acordarem.
He woke himself up with his own snoring!
Ele acordou a si mesmo com o seu próprio ronco!
(Leia o post Estruturas do Inglês: Pronomes Reflexivos)
I go to sleep on my back but I always wake up in a different position.
Eu durmo de costas, mas sempre acordo em uma posição diferente.
2 – Agora, veja wake up indicando que alguém ou algo acorda outra pessoa:
Another cup of coffee will wake me up.
Outra xícara de café irá me acordar.
The sound of a door slamming woke him up.
O barulho de uma porta batendo o acordou.
If you cry you'll wake your brother up.
Se você chorar, acordará o seu irmão.
I'll wake you up when it's time to leave.
Eu te acordarei quando for hora de partir.
A cool shower wakes up the body and boosts circulation.
Um banho gelado acorda o corpo e estimula a circulação.
3 – Finalmente, também podemos usar wake up para falar de acordar, ou despertar, em sentido figurado:
Wake up, Daniel! It's your turn.
Acorde, Daniel! É a sua vez.
They finally woke up and realized what was happening.
Eles finalmente acordaram e se deram conta do que estava acontecendo.
(Leia o post Como se diz "Dar-se Conta" em inglês?)
The study woke people up to the importance of regular exercise.
O estudo despertou as pessoas para a importância do exercício regular.
There is nothing like a disaster to wake people up.
Não há nada como um desastre para despertar as pessoas.
It takes a serious crisis to wake people up.
É preciso uma crise séria para despertar as pessoas.
Companies need to wake up and pay attention to the public's increasing concern about the environment.
As empresas precisam despertar e prestar atenção à preocupação crescente do público em relação ao meio ambiente.
Gostou de aprender sobre wake up? Então, ficará feliz de saber que temos artigos sobre mais de 800 phrasal verbs aqui no site! Pode fuçar à vontade por aqui! See you next time!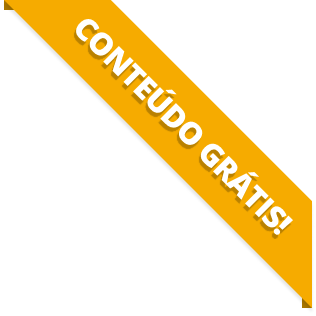 BAIXE O MATERIAL DO POST(PDF+MP3) PARA ESTUDAR QUANDO E COMO QUISER.