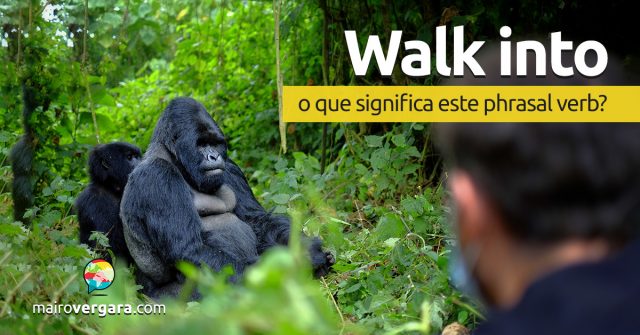 Walk into, o phrasal verb de hoje, possui quatro sentidos. Todos têm a ver com o verbo walk (andar), em maior ou menor grau. O mais literal desses significados é "entrar (andando) em (algum lugar)". Como neste exemplo:
The family walked into the restaurant and sat down.
A família entrou no restaurante e sentou-se.
Os outros três sentidos de walk into são: esbarrar; entrar (numa situação — geralmente uma desagradável); obter algo facilmente.
Vamos ver exemplos de uso de cada sentido. Mas antes, caso você não conheça o Anki, aprenda neste tutorial a usar esse incrível aplicativo que facilita e acelera a aquisição de vocabulário.
1 – Walk into no sentido de "entrar (andando) num lugar":
I walked into the place and had never seen so many guns in all my life.
Eu entrei no lugar e nunca vi tantas armas em toda a minha vida.
And as people walked into the room, they would see themselves in the monitor.
E à medida que pessoas entravam na sala, elas viam-se no monitor.
I walked into the store and told them I was interested in something for home protection.
Eu entrei na loja e disse a eles que estava interessado em algo para proteção domiciliar.
2 – Walk into no sentido de "esbarrar":
I walked into a table and got a nasty bruise.
Eu esbarrei numa mesa e tive uma contusão desagradável.
Fred walked right into the edge of the door and broke his nose.
Fred esbarrou bem na ponta da porta e quebrou seu nariz.
Sam walked into Liz and frightened her.
Sam esbarrou em Liz e assustou-a.
He wasn't looking where he was going and he walked into a lamppost.
Ele não estava olhando para onde ia e esbarrou num poste de luz.
3 – Walk into como "entrar (numa determinada situação)" (geralmente, uma situação indesejável):
He's walking into a situation that he absolutely can't control.
Ele está entrando numa situação que ele absolutamente não pode controlar.
He was walking into a job with huge economic challenges.
Ele estava entrando num emprego com enormes desafios econômicos.
Unknown to either partner, the actor is walking into a trap.
Desconhecido para ambos os sócios, o ator está entrando em uma armadilha.
He shouldn't have walked into that trap.
Ele não deveria ter entrado naquela armadilha.
4 – Por fim, veja walk into como "obter (algo) facilmente", geralmente se tratando de um emprego:
He walked into a lot of money by marrying her.
Ele obteve facilmente muito dinheiro ao casar-se com ela.
When I left school, I could walk into any job.
Quando eu saí da escola, eu conseguia entrar em qualquer emprego.
We are in short supply; we could walk into other jobs very easily.
Nós estamos em baixa oferta; nós poderíamos entrar em outros empregos muito facilmente.
With her connections, she can walk into any job she wants.
Com suas conexões, ela pode entrar em qualquer emprego que ela quiser.
É isso por hoje, pessoal! Espero que tenham curtido, compartilhem o post e comentem qualquer dúvida logo abaixo. Até mais!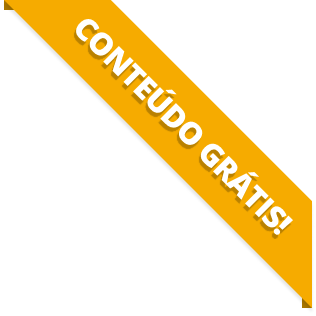 BAIXE O MATERIAL DO POST(PDF+MP3) PARA ESTUDAR QUANDO E COMO QUISER.