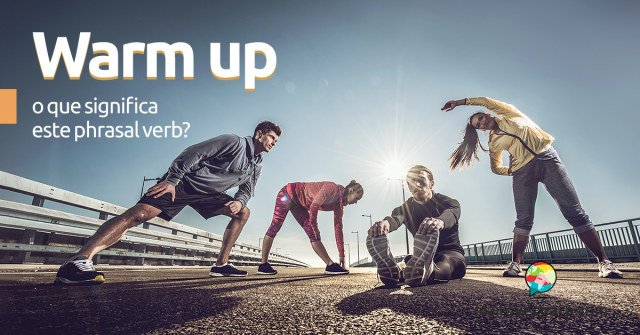 Com o phrasal verb de hoje você vai aprender a como dizer esquentar algo ou alguém; fazer um aquecimento antes de um exercício, esquentar o carro ou qualquer outra máquina antes de usá-la e, finalmente animar algo. Estamos falando de warm up. Mas antes de irmos aos exemplos, gostaria de frisar que é importante que você pratique os modelos abaixo para conseguir internalizar a maneira de usar warm up. Use o Anki para essa prática, pois essa ferramenta é super útil e ainda totalmente grátis. Clique aqui caso ainda não saiba como usar o Anki. E vamos aos exemplos.
 1 –Warm up no sentido de esquentar algo ou alguém:
Karli warmed up the leftovers from last night's dinner in the microwave so that she could eat them for lunch today.
Karli esquentou o que sobrou do jantar de ontem à noite no microondas para que ela pudesse comer no almoço hoje.
(Veja que o passado simples de warm é warmed.)
Jump in the heated car so you can warm up from the cold outside!
Entre no carro aquecido para que você possa se esquentar do frio lá de fora.
Mya put on an extra blanket so she could warm up her feet after swimming in the ocean.
Mya colocou um cobertor a mais para que ela pudesse esquentar seus pés após nadar no oceano.
2 – Warm up como aquecer-se antes de um exercício:
The team always does a series of stretches to warm up before a game.
O time sempre faz uma série de alongamentos para se aquecer antes de um jogo.
After 10 minutes of practice hitting, Selena felt like she was warmed up and ready for her tennis match.
Depois de dez minutos praticando bate-bola, Selena sentiu que ela estava aquecida e pronta para a sua partida de tênis.
If you don't warm up properly, you might pull a muscle or injury your body.
Se você não se aquecer apropriadamente, você poderá distender um músculo ou machucar seu corpo.
3 –Warm up como esquentar algum tipo de máquina:
I'm going to go turn on the car so that it will warm up while we are waiting for mom to come down.
Eu vou ligar o carro para ele aqueça enquanto nós estamos esperando mamãe descer.
Marcey pre-heated the oven to 200 degrees so that it would already be warmed up when she was ready to put the cupcake batter in.
Marcey pré-aqueceu o forno a 200 graus para que ele já estivesse quente quando ela estivesse pronta para colocar a massa de cupcake.
Justine's computer is so old that she has to turn it on and let it warm up for a few minutes before it will start working correctly.
O computador da Justine é tão velho que ela tem que ligá-lo e deixar ele esquentar por alguns minutos antes que ele comece a trabalhar corretamente.
4 – Finalmente, warm up como animar:
Mack always arrives late to parties so that the other guests will already be warmed up and ready for a good time.
Mack sempre chega tarde nas festas para que os outros convidados já estejam animados e prontos para bons momentos.
When the band started playing more upbeat music, the crowd really warmed up.
Quando a banda começou a tocar uma música mais animada, a multidão realmente animou-se.
Sheri is shy, but she can be really funny once she warms up to you.
Sheri é tímida, mas ela pode ser bastante divertida assim que ela se anima para você.
Ter um bom vocabulário em inglês é importante para que você se expresse mais naturalmente no idioma e, consequentemente, aumente sua fluência. Por isso, estude bastante o post sobre warm up para que você incorpore esse phrasal verb ao que já sabe de inglês. Se gostou, comente e compartilhe o post.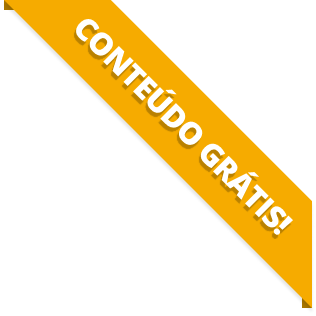 BAIXE O MATERIAL DO POST(PDF+MP3) PARA ESTUDAR QUANDO E COMO QUISER.