Wear off é um phrasal verb com apenas dois sentidos, mas que não tem nada a ver com o verbo wear. O primeiro deles é desaparecer ou algo acabar gradualmente, e pode ser usado para dores, emoções, sentimentos e o efeito de um remédio. O segundo sentido de wear off é quando algo gradualmente é removido por atrito ou uso, ou seja, desgastar. Antes dos exemplos abaixo, clique aqui para saber como usá-los no Anki, uma ferramenta de repetição espaçada que recomendamos para seu estudo de inglês diário.
1 – Wear off como desaparecer gradualmente:
The numbness in his shoulder was starting to wear off.
A dormência no ombro dele estava começando a desaparecer.
I got bored with the job once the novelty wore off.
Eu fiquei entediado com o trabalho assim que a novidade acabou.
("Wore" é o passado de "wear".)
The effects of the drug will soon wear off.
Os efeitos da droga em breve desaparecerão.
("Will" antes do verbo o coloca no futuro.)
The novelty of married life was beginning to wear off.
A novidade da vida de casada estava começando a acabar.
The effects of the painkiller wore off and my tooth began to hurt.
Os efeitos do analgésico desapareceram e meu dente começou a doer.
I was annoyed at first, but my anger wore off.
Eu fiquei aborrecida no começo, mas minha raiva acabou.
2 – Wear off como desgastar:
So many people touched the picture that its luster finally wore off.
Tantas pessoas tocaram a imagem que seu brilho finalmente se desgastou.
The inclement weather wore off the awning on my porch.
O clima adverso desgastou o toldo na minha varanda.
The snow wore the shine off my car.
A neve desgastou o brilho do meu carro.
The paint has worn off the porch steps.
A tinta desgastou os degraus da varanda.
The finish is wearing off.
O acabamento está se desgastando.
The sand wore off the barnacles.
A areia desgastou as cracas.
("Cracas" são animais marinhos próximos das lagostas e caranguejos.)
Espero que você tenha gostado do post e que deixe seu comentário sobre ele abaixo. Lembre-se de compartilhar o artigo com outros estudantes de inglês!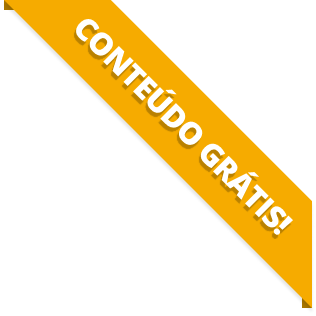 BAIXE O MATERIAL DO POST(PDF+MP3) PARA ESTUDAR QUANDO E COMO QUISER.