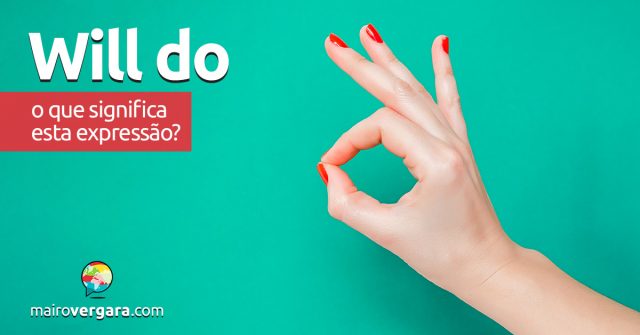 O modal verb will é uma palavrinha usada para indicar o tempo futuro em inglês. Se você já o conhecia, deve ter ficado se perguntando porque fizemos um post para a expressão will do. Afinal, ela não é simplesmente o futuro do verbo "fazer"?
Na verdade, não. Além deste sentido, will do também é uma expressão que pode significar três coisas em inglês: 1) "bastará"; 2) "servirá" e 3) "pode deixar".
Quer ver exemplos de frases com will do em cada um destes três significados? Assim, ficará mais fácil entender como usar essa expressão. Depois de ler as frases abaixo e escutar os áudios, não se esqueça de acrescentar o que tiver aprendido ao seu Anki.
1 – Vamos começar com will do significando "é o suficiente":
A simple 'yes' or 'no' will do.
Um simples 'sim' ou 'não' bastará.
I don't need any more cake, thank you. One piece will do for me.
Eu não preciso de mais bolo, obrigado. Um pedaço bastará para mim.
Don't lie to me! Only the truth will do.
Não minta para mim! Somente a verdade bastará.
"I suppose we ought to tip the waiter, but I've only got 20 francs left." "That'll do."
"Eu suponho que devamos dar uma gorjeta ao garçom, mas eu só tenho 20 francos." "Isso bastará."
"All I've got to offer you is instant coffee." "That'll do me."
"Tudo que tenho para lhe oferecer é café instantâneo." "Isso bastará para mim".
2 – Vejamos agora a nossa expressão significando "servirá":
I'd prefer to use glue, but tape will do.
Eu preferiria usar cola, mas fita servirá.
Don't worry, this room will do just fine.
Não se preocupe, este quarto servirá muito bem.
An empty box will do for a table.
Uma caixa vazia servirá como mesa.
This reply will do for the time being.
Esta resposta servirá por agora.
(Leia o post For The Time Being | O que significa esta expressão?)
If you haven't got a proper bandage, any strip of clean cotton or linen will do.
Se você não tiver um curativo adequado, qualquer tira limpa de algodão ou linho servirá.
3 – Para finalizar, veja will do significando "pode deixar":
"Can you finish it by tomorrow?" "Sure, boss, will do!"
"Você consegue terminar até amanhã?" "Claro, chefe, pode deixar!"
"Can you read through this report for me?" "Will do."
"Você pode ler este relatório para mim?" "Pode deixar."
"Could you wake me when you get up?" "No problem, will do."
"Você pode me acordar quando levantar?" "Sem problema, pode deixar."
"Make sure you understand this before the next class." "Will do, for sure."
"Certifique-se de entender isso antes da próxima aula." "Pode deixar, com certeza."
"One of us needs to verify the source." "Will do, but I could use some help."
"Um de nós precisa verificar a fonte." "Pode deixar, mas eu preciso de ajuda."
(Leia o post Estruturas do Inglês: Could Use)
"If you see Amy at work tomorrow, tell her to call me." "Will do."
"Se você ver a Amy no trabalho amanhã, diga para ela me ligar." "Pode deixar."
Gostou de aprender sobre a expressão will do? Então, aproveite para entender melhor este phrasal verb lendo sobre a diferença entre Will e Going To e entre Will e Would. See you next time!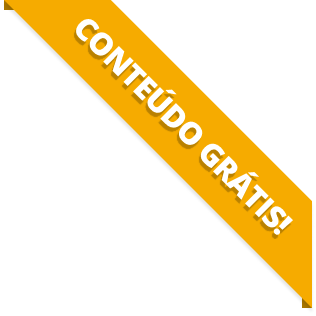 BAIXE O MATERIAL DO POST(PDF+MP3) PARA ESTUDAR QUANDO E COMO QUISER.