O phrasal verb wipe off é bem interessante porque tem quatro sentidos diferentes, e três deles passam quase a mesma ideia – o contexto é que muda bastante. Bem, o primeiro sentido de wipe off é enxugar. A segunda maneira de usarmos wipe off é no sentido de limpar, ou seja, retirar sujeira de algo e a terceira é eliminar algo de uma superfície. É interessante notar que neste caso, duas expressões bem comuns são usadas: "wipe something off the earth" ou "wipe something off the map".
Finalmente, o quarto sentido de wipe off é reduzir o valor de algo. Veremos também alguns exemplos de uma expressão bem comum no inglês: wipe the smile off the face, que quer dizer deixar de ficar feliz ou fazer com que alguém fique menos feliz, literalmente "tirar o sorriso da cara". Antes de irmos aos exemplos, clique aqui para ler sobre como o Anki pode te ajudar a usar as frases de exemplo nos seus estudos.
1 – Wipe off  como enxugar:

Between the games, I wiped the sweat off my forehead and had a drink of water.
Entre os jogos, eu enxuguei o suor da minha testa e bebi um copo de água.
(Como "wipe" é um verbo regular, basta adicionar o "ed" no final para colocar esse verbo no passado.)
I tried to wipe off the water, but the seat was still damp.
Eu tentei enxugar a água, mas o assento ainda estava úmido.
I washed the dishes and wiped them off.
Eu lavei as louças e as enxuguei.
(Ou:  Eu lavei a louça e enxuguei.)
2 – Wipe off como limpar:
I wiped the fog off my glasses.
Eu limpei o embaçado dos meus óculos.
I wiped off the baby and took him out of the high chair.
Eu limpei o bebê e o tirei da cadeira alta.
Wipe off your feet before you enter the house.
Limpe seus pés antes de entrar na casa.
3 – Wipe off no sentido de eliminar algo de uma superfície:
A nuclear war could wipe us all off the earth.
Uma guerra nuclear poderia eliminar nós todos da Terra.
Their enemies have vowed to wipe them off the face of the earth.
Os inimigos deles juraram eliminá-los da face da Terra.
There are bombs so powerful that whole nations could be wiped off the map by them.
Existem bombas tão poderosas que nações inteiras poderiam sumir do mapa por causa delas.
The explosion wiped the island off the map.
A explosão varreu a ilha do mapa.
The tornado wiped the village off the map.
O tornado varreu o vilarejo do mapa.
4 – Wipe off como reduzir o valor de algo:
Billions of pounds were wiped off share prices today.
Bilhões de Libras tiveram redução nos preços das ações hoje.
Nearly $20 billion was wiped off shares yesterday.
Quase 20 bilhões tiveram redução nas ações ontem.
How much money fear of Brexit has wiped off the pound in one chart.
Quanto receio financeiro em relação ao Brexit fez a Libra cair ontem nas tabelas.
5 – Abaixo, algumas frases com a expressão "wipe the smile off the face":
She couldn't wipe the smile off her face.
Ela não conseguia "tirar o sorriso da cara".
He thinks he's won, but if I get my hands on him, I'll wipe that smile off his face!
Ele pensa que ganhou, mas se eu colocar minhas mãos nele, eu tirarei aquele sorriso da cara dele!
Wipe that smile off your face! This isn't a joke!
Tire esse sorriso da sua cara! Isso não é uma piada!
Espero que você tenha gostado do post de hoje, recheado de exemplos com o phrasal verb wipe off. Se você tiver alguma sugestão ou comentário, escreva para gente abaixo. Compartilhe o post com outros estudantes de inglês.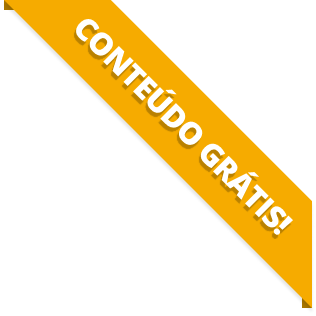 BAIXE O MATERIAL DO POST(PDF+MP3) PARA ESTUDAR QUANDO E COMO QUISER.