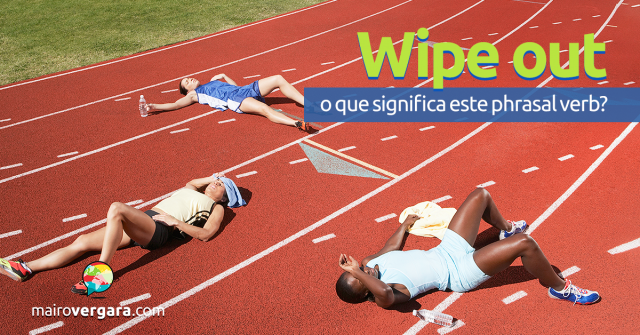 Preste bastante atenção no post de hoje, porque ele vai explicar um phrasal verb com quatro maneiras diferentes de ser usado. Estamos falando do wipe out.
Apesar do verbo wipe não ser tão conhecido por brasileiros que aprendem inglês, este é um verbo super usado por nativos. Wipe quer dizer limpar, apagar e, junto com a particular out tem seu sentido completamente mudado. A primeira definição de wipe out é matar alguém. Na gíria, em português, dizemos "apagar" alguém. Wipe out também quer dizer destruir ou arruinar alguma coisa; esgotar algo, tanto no sentido literal, quanto no sentido figurado e, finalmente, cair de algum lugar.
Como usamos wipe out em muitos contextos diferentes, é preciso que você estude esse phrasal verb para poder compreendê-lo e realmente absorvê-lo. Usando o Anki você consegue resultados fantásticos nos seus estudos. Quer entender como? Clique aqui e leia nosso tutorial completo da ferramenta. E vamos aos exemplos.
1 – Primeiramente, wipe out no sentido de matar ou "apagar" alguém":
Max intended to wipe Lefty's gang out.
Max pretendia "apagar" a gangue do Lefty.

Lefty wiped out Max's gang.
Lefty "apagou" a gangue do Max.
(Repare no passado de wipe – wiped.)
This disease could wipe many of the villagers out.
A doença poderia matar muitos dos aldeões.
(O phrasal verb wipe out pode ser separado pelo objeto da frase – no caso acima many of the villagers.)
The invaders wiped out the entire population of the countryside.
Os invasores mataram toda a população do interior.
The storm ruined the corn crop and wiped out everyone in the county.
A tempestade arruinou a colheita de milho e matou todos no condado.
2 – Wipe out como destruir, arruinar algo:

Another strong wind could wipe the damaged building out completely.
Outro vento forte poderia arruinar completamente o prédio danificado.
A mudslide wiped out the road to the village.
O deslizamento de lama destruiu a estrada para a vila.

A silly remark wiped the politician's reputation out completely.
Um comentário bobo destruiu a reputação do político completamente.
The loss of my job wiped us out.
A perda do meu trabalho nos destruiu.
3 – Wipe out no sentido de esgotar:
The hike up the mountain wiped us out.
A caminhada ao topo da montanha nos esgotou.
The long practice wiped out the whole football team.
O longo treinamento esgotou todo o time de futebol.
The early-morning meetings really wipe me out.
As reuniões de manhã cedo realmente me esgotam.
The company's renewed sales wiped their debts out completely.
As vendas renovadas da empresa esgotaram completamente as dívidas.
The reckless spending wiped out the budget surplus.
O gasto irresponsável esgotou o superávit do orçamento.
4 – Por fim, wipe out como cair de algum lugar:
I wiped out and skinned my knee.
Eu caí e esfolei meu joelho.
At the top of the hill, I wiped out and nearly hit another skier.
No topo da colina, eu caí e quase bati em outro esquiador.
If I wipe out again, my mother says I'm through.
Se eu cair novamente, minha mãe diz que eu estou acabado.
Não se preocupe em decorar todos os sentidos de wipe out de uma vez só. O importante é você entender o phrasal verb e assim, aprender a usá-lo, sem precisar decorar. Gostou? Comente e compartilhe.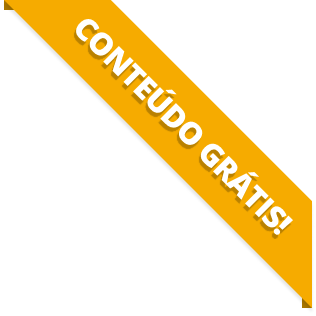 BAIXE O MATERIAL DO POST(PDF+MP3) PARA ESTUDAR QUANDO E COMO QUISER.