O phrasal verb de hoje é uma gíria muito popular. Na verdade, word up é menos um phrasal verb e mais uma expressão idiomática, que surgiu nos anos 80, nos EUA, e faz parte do dialeto chamado de African American Vernacular English. Essa gíria é pouquíssimo presente em outros países além dos EUA, portanto.
Existem quatro maneiras de se usar word up. Veremos exemplos em contexto de cada uma delas. Antes de prosseguir, no entanto, recomendo que você veja nosso tutorial do Anki e aprenda a tirar maior proveito das frases de exemplo. Com o Anki, você vai memorizar de verdade e facilmente o phrasal verb word up.
1 – No primeiro sentido, word up pode equivaler às interjeições "escuta!" e "atenção!". Ou seja, serve para solicitar atenção:
Word up, my brother, you got me high as a kite.
Escuta, meu irmão, você me deixou muito chapado.
("High as a kite" é literalmente "alto como uma pipa", e trata-se de uma metáfora para se estar "sob o efeito de entorpecentes".)
Word up, boys, it's goin' down tonight.
Escuta, rapaziada, vai acontecer hoje.
Word up!!! I have a new video for you today.
Atenção!!! Eu tenho um novo vídeo pra vocês hoje.
2 – Word up pode equivaler à saudação "fala aí!" ou "fala!":
Word up, bro.
Fala aí, irmão.
Word up, guys and gals!
Fala, garotos e garotas!
Hey, word up, man?
Ei, fala aí, cara?
3 – Word up pode expressar concordância, tal como a nossa gíria "falou e disse!":
"Donkey Kong is the best video game ever made." "Word up!"
"Donkey Kong é o melhor videogame já feito." "Falou e disse!"
"I love this choon" "Word up, sister!"
"Eu amo esta música!" "Falou e disse, irmã!"
"Gee George, your lawn looks very nice today." "Word up!"
"Nossa, George, sua grama está muito bonita hoje." "Falou e disse!"
4 – Word up também pode equivaler a quando se diz "sério mesmo!", para realçar que não se está brincando, mas falando a verdade:
I love a cloudy summer day, word up!
Eu amo um dia nublado de verão, sério mesmo!
Dude, count me in, word up!
Cara, pode contar comigo, sério mesmo!
I will be there! Word up!
Eu vou estar lá! Sério mesmo!
Gostou de conhecer word up? Tem alguma sugestão de post para a gente? Escreva abaixo. Lembre-se de compartilhar com os colegas, bons estudos e até mais!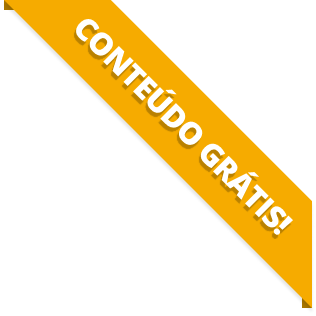 BAIXE O MATERIAL DO POST(PDF+MP3) PARA ESTUDAR QUANDO E COMO QUISER.