Sabe quando o seu computador começa a dar problema, emperra, e nada que você faça consegue melhorar a situação? Promessas, maldições, agrados… nada. O problema persiste. Mas daí você tem uma ideia brilhante e faz aquilo a que chamávamos "dar uma paulada" no computador: ou seja, aperta o botão de ligar/desligar até que o cérebro de silicone tenha desligado. Daí você liga de novo e vai continuar suas atividades, feliz da vida.
Sabe o que você acabou de fazer? Um workaround — uma solução alternativa, que não resolve a causa do problema, mas lhe dá aquela paz momentânea. Sabe o que mais? Workaround vem do phrasal verb que estamos vendo hoje! Work around, ou "trabalhar em torno", transmite a imagem de um obstáculo que você "contorna" em vez de confrontar. É o famoso "jeitinho", quando você passa por cima do problema e continua em frente, mui lampeiro.
Este é o sentido principal de work around, mas há um segundo, derivado: é quando você usa work around no sentido de "remediar" ou "dar um jeito" numa situação qualquer. Vejamos alguns exemplos (e não se esqueça do Anki!!).
1 – Work around, "contornar", "passar por cima" de um problema.
Just work around the problem for now and I'll solve it later, OK?
Só contorne o problema por enquanto e eu o resolvo mais tarde, OK?
You can work around this issue by turning it off and back on.
Você pode contornar este problema desligando e ligando de novo.
They worked around the software bug by eliminating some features.
Eles contornaram o erro do software eliminando algumas funções.
Can we work around the problem, or do we have to solve it?
Podemos passar por cima do problema, ou temos de resolvê-lo?
A skilled craftsman can work around these difficulties.
Um artesão habilidoso consegue contornar estas dificuldades.
2 – Work around, "dar um jeito em"/"encontrar uma alternativa para" um problema.
It's a problem, but I'm sure we can work around it in some way.
É um problema, mas tenho certeza de que conseguiremos dar um jeito nele de alguma forma.
John won't be here on the 15th so we'll have to work round that.
O John não estará aqui no dia 15, então teremos que dar um jeito nisto.
We have to work around it.
Temos que dar um jeito nisto.
We've come to the conclusion that we just have to work around our boss's bad advice if we ever want to get anything done in the office.
Chegamos à conclusão de que simplesmente teremos que encontrar alternativas para os maus conselhos do chefe se quisermos que algum dia algo seja feito no escritório.
It's not ideal, but we'll find a way to work around your absence next week.
Não é ideal, mas daremos um jeito na sua ausência semana que vem.
Como você você, work around é um verbo que serve bem para estas situações e que com certeza vale a pena aprender!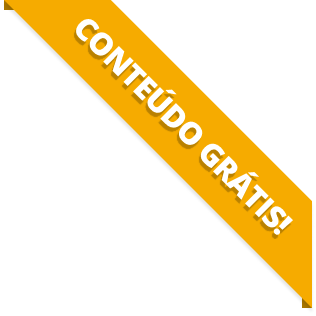 BAIXE O MATERIAL DO POST(PDF+MP3) PARA ESTUDAR QUANDO E COMO QUISER.