Existem muitas palavras em inglês que, mesmo não usando em português, muita gente já está familiarizada. E eu adoro quando tenho que escrever posts sobre phrasal verbs que muita gente já conhece, pois assim fica mais fácil de entender todos os seus usos. Acredito que isso aconteça com a expressão de hoje: work out.
Work out é um phrasal verb super importante em inglês, porque além de ter vários sentidos (são cinco!), é super utilizado no dia-a-dia dos falantes nativos de inglês. Por essa expressão ter usos diversos, você deverá prestar bastante atenção ao contexto em que ela se encontra para poder saber o que ela significa. Depois que eu te apresentar as maneiras de usar o phrasal verb work out, você pode estudar os exemplos com a ajuda do Anki, uma ferramenta de repetição espaçada super eficiente e melhor, totalmente gratuita. Leia mais sobre ela aqui.
Como usamos work out em uma frase então? O primeiro sentido dessa expressão é o de algo dar certo. Também podemos usar esse phrasal verb como sinônimo de desenvolver ou elaborar. Uma maneira de dizer calcular alguma coisa é work out something; e quando conseguimos resolver ou solucionar algo, também usamos o mesmo phrasal verb. E a última forma de usar work out, e acredito que mais usada, é se exercitar. Fique ligado nos exemplos abaixo para entender qual a diferença de cada contexto.
1 – Os primeiros exemplos que veremos é com work out no sentido de algo dar certo:
And everything continued to work out – as if nothing had happened.
E tudo continuou a dar certo – como se nada tivesse acontecido.
A place you believe that everything will work out.
Um lugar que você acredite que tudo dará certo.
(No exemplo acima a gente vê o verbo will antes do phrasal verb work out, que é uma das maneiras de indicarmos que uma ação está no futuro.)
Anyway, as Yogi's we are so good in non-verbal communication, that it will all work out!
De qualquer forma, como Yogis nós somos tão bons em comunicação não-verbal, que tudo dará certo!
If it doesn't work out, you can always come back here.
Se não der certo, você sempre pode voltar aqui.
(Lembre-se de que quando queremos colocar uma frase no presente, na forma negativa, temos que usar o verbo auxiliar doesn't ou don't, como você pode ver no exemplo acima.)
Things worked out pretty well in the end.
As coisas deram bem certo no final.
(No verbo work na frase que acabamos de ver está no passado – worked.)
2 – Veja nos exemplos abaixo como usar work out como elaborar, desenvolver:
For production problems, we can work with you to analyze causal issues and work out solutions.
Para problemas de produção, nós podemos trabalhar com você para analisar problemas casuais e desenvolver soluções.
It invites the Commission to rapidly work out an Action plan on the initiative "Learning in the Information Society".
(isso) Convida a comissão a desenvolver rapidamente um plano de ação para a iniciativa "Aprendendo na Sociedade da Informação".
For larger forest properties we can also work out a management plan.
Para propriedades florestais maiores, nós também podemos elaborar um plano de gestão.
They must also work out a long-term development strategy to stimulate systemic competitiveness.
Eles também precisam desenvolver uma estratégia de desenvolvimento a longo prazo, para estimular a competitividade.
An international peace plan has been worked out.
Um plano internacional de paz foi elaborado.
(Gostaria que você prestasse muita atenção na frase acima, pois ela contém um exemplo de voz passiva. A voz passiva é usada quando o sujeito da frase – peace plan – recebe a ação, e não a executa – has been worked out. Você não precisa se ater aos nomes e nomenclaturas da gramática. Só precisa entender o contexto da frase, ok?)
How is the new monitoring procedure working out?
Como o novo procedimento de monitoramento está sendo desenvolvido?
(Working out na frase acima indica que a ação está acontecendo naquele momento.)
3 – Nos exemplos abaixo você verá work out como calcular:
You simply choose your destinations and we'll work out the cost.
Você simplesmente escolhe seus destinos e nós iremos calcular o custo.
(Viu o 'll na frase acima? Ele é a contração do verbo will que, como eu expliquei num exemplo anterior, dá a ideia de futuro.)
Some competitor might quickly work out what the market would be worth and come to piling into it.
Algum concorrente poderia rapidamente calcular o que o mercado poderia valer e entrar correndo nele.
I was born in 1947: you work out my age.
Eu nasci em 1947: você calcula minha idade.
4 – Você verá abaixo exemplos de work out como solucionar, resolver:
I couldn't work out all the answers to the crossword puzzle.
Eu não pude solucionar todas as respostas da cruzadinha.
(Could é o passado de can, que passa a ideia de conseguir fazer algo ou poder fazer algo. Couldn't passa essa ideia, mas na negativa.)
They have a lot of problems to work out with their marriage.
Eles têm muitos problemas para resolver no seu casamento.
Can you work out where we are on the map?
Você consegue solucionar onde estamos no mapa?
5 – Por fim, work out como se exercitar, malhar, treinar:
He works out at the local gym every day.
Ele malha(treina) na academia local todos os dias.
We're going to the gym to work out this afternoon.
Nós iremos na academia para nos exercitarmos essa tarde.
I work out twice a week.
Eu malho(treino) duas vezes por semana.
6 – Utilizamos work out como um phrasal verb, mas um outro uso bastante comum dessa expressão é como substantivo. A diferença que vemos entre o phrasal verb e o substantivo é que o substantivo é escrito todo junto. Então, toda vez que você ver work out separado, você tem o phrasal verb. Workout escrito junto, é um substantivo que quer dizer treino, exercício. Veja exemplos abaixo e perceba as diferenças:
Stationary bikes provide an excellent workout and take up a minimal amount of space.
Bicicletas fixas proporcionam um exercício excelente e tomam um espaço mínimo.
Our competitors will have a real workout trying to convince people that they should pay more for less protection.
Nosso competidores terão um verdadeiro treino/exercício para tentar convencer as pessoas que elas devem pagar mais por menos protecão.
(O sentido aqui é que eles vão "suar a camisa" ou "ter muito trabalho")
After the effort of an intensive workout, they accelerate and increase the regeneration of muscular tissues.
Depois do esforço de um exercício intenso, eles aceleram e aumentam a regeneração dos tecidos musculares.
Existe uma música famosa com o phrasal verb work out, que é um música dos Beatles chamada We Can Work It Out, que basicamente diz: "nós podemos dar um jeito" ou, numa linguagem mais formal, "nós podemos resolver". Gostou do post? Então compartilhe para que mais pessoas venham aprender. Até a próxima!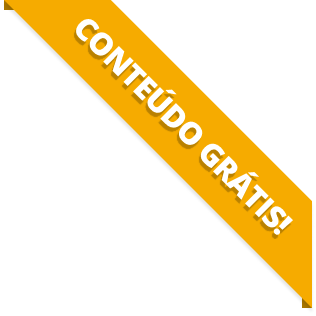 BAIXE O MATERIAL DO POST(PDF+MP3) PARA ESTUDAR QUANDO E COMO QUISER.