Já notou como uma mesma palavra pode se referir a duas ou mais coisas diferentes? Isso também acontece no inglês e nosso phrasal verb de hoje é uma prova disso. Wrap up tem pelo menos cinco significados diferentes, conforme veremos neste post.
O phrasal verb wrap up pode significar: 1) embrulhar; 2) agasalhar; 3) encerrar ou finalizar; 4) resumir; 5) estar absorto ou envolvido. Significados bem variados, não é? Que tal vermos algumas frases com wrap up em cada um destes cinco significados? Não se esqueça de incluir algumas frases em seu Anki para não se esquecer mais desse phrasal verb polissêmico!
1 – Comecemos com wrap up significando "embrulhar":
Don't forget to wrap up Dan's present before you go to the party.
Não se esqueça de embrulhar o presente do Dan antes de você ir para a festa.
We've just finished wrapping up Susie's birthday present.
Nós acabamos de terminar de embrulhar o presente de aniversário da Susie.
Harry had carefully bought and wrapped up presents for Mark to give them.
O Harry havia cuidadosamente comprado e embrulhado presentes para o Mark dar a eles.
Mexican Indians used to wrap up tough meat in leaves from the papaya tree.
Os indígenas mexicanos costumavam embrulhar carne dura em folhas de mamoeiro.
Diana is taking the opportunity to wrap up the family presents.
A Diana está aproveitando a oportunidade para embrulhar os presentes da família.
2 – Veja agora wrap up significando "agasalhar":
I love cold days when you wrap up in cosy winter clothes.
Eu amo dias frios em que você se agasalha com roupas de inverno confortáveis.
I could hear my mother telling me to wrap up warm.
Eu podia ouvir minha mãe me dizendo para me agasalhar.
Keep the baby well wrapped up in the early weeks.
Mantenha o bebê bem agasalhado nas primeiras semanas.
My mother wrapped me up in a parka and snow pants.
Minha mãe me agasalhou com uma parca e calça para neve.
The nanny wrapped up the children and sent them to the park.
A babá agasalhou as crianças e as mandou para o parque.
3 – O terceiro significado de wrap up é "encerrar" ou "finalizar":
A grand parade will wrap up the weeklong celebration.
Um grande desfile irá encerrar a celebração de uma semana.
It's getting late – let's wrap it up.
Está ficando tarde – vamos encerrar.
We ought to wrap up this meeting and get back to work.
Nós deveríamos encerrar esta reunião e voltar ao trabalho.
(Leia mais sobre o modal verb Ought To.)
Defense ministers wrap up their meeting in Brussels today.
Os ministros da defesa irão encerrar sua reunião em Bruxelas hoje.
I can wrap up this little project in a week.
Eu consigo finalizar este pequeno projeto em uma semana.
She wrapped up a deal just before she left on vacation.
Ela finalizou um acordo logo antes de ela sair de férias.
You go on ahead, I just need to wrap up some things before I head home.
Você pode ir na frente, eu só preciso finalizar algumas coisas antes de ir para casa.
I will wrap the job up this morning. I'll call you when I finish.
Eu irei finalizar o trabalho esta manhã. Eu te ligarei quando eu terminar.
4 – O quarto significado de wrap up é "resumir":
The reporter wrapped up the mayor's speech in a few sentences.
O repórter resumiu o discurso do prefeito em algumas frases.
To wrap up, the professor went over the three main categories.
Para resumir, o professor examinou as três principais categorias.
He wrapped the proposal up in the final paragraph.
Ele resumiu a proposta no parágrafo final.
That statement wraps up our sentiments.
Aquela declaração resume nossos sentimentos.
5 – Finalmente, vejamos wrapped up in, que significa "estar absorto em" ou "estar envolvido com":
He's so wrapped up in himself that he rarely calls me.
Ele está tão absorto em si mesmo que ele raramente me liga.
I tried to talk to her after the meeting, but she was wrapped up in her own thoughts.
Eu tentei conversar com ela após a reunião, mas ela estava absorta em seus próprios pensamentos.
I'm too wrapped up in my charity work to get a job.
Eu estou muito envolvido com meu trabalho beneficente para arranjar um emprego.
We were shocked when we learned that our neighbors were wrapped up in criminal activities.
Nós ficamos chocados quando soubemos que nossos vizinhos estavam envolvidos em atividades criminosas.
Não resta dúvidas de que wrap up é mesmo um phrasal verb bem versátil, não é? Existe também uma expressão muito usada com este verbo, que é Wrap One's Head Around Something. Fique ligado aqui no site, onde todo dia tem post novo para você turbinar seu inglês! See you next time!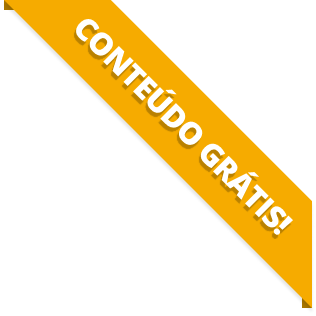 BAIXE O MATERIAL DO POST(PDF+MP3) PARA ESTUDAR QUANDO E COMO QUISER.