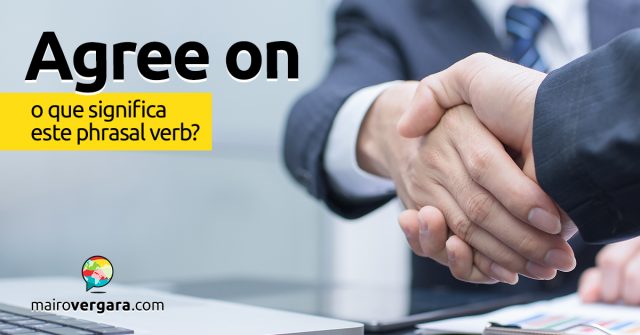 Este é o último de três artigos sobre os phrasal verbs formados pelo verbo agree. Já falamos sobre Agree With e Agree To e hoje falaremos sobre agree on. Sabe o que ele significa?
Agree on pode ser traduzido de várias maneiras: "concordar", "combinar", "chegar a um acordo quanto" a alguma coisa e "escolher" (no sentido de definir em comum acordo).
Quer ver algumas frases com o nosso phrasal verb de hoje sendo usado em cada uma dessas traduções mencionadas? Então, vamos lá!
1 – Comecemos vendo agree on significando "concordar":
The warring sides have agreed on a ceasefire.
Os lados em conflito concordaram com um cessar-fogo.
We don't agree on everything, of course.
Nós não concordamos em tudo, é claro.
All interested parties agree on this. Let's move on to the next topic.
Todas as partes interessadas concordam com isso. Prossigamos para o próximo tópico.
(Leia o post Move On | O que significa este phrasal verb?)
My wife and I agree on most things.
Minha esposa e eu concordamos na maioria das coisas.
2 – Agora, veja agree on sendo traduzido como "combinar":
I want to close this deal but I need to agree on a few things first.
Eu quero fechar esse negócio, mas preciso combinar algumas coisas primeiro.
They should agree on a fair division of profits.
Eles deveriam combinar uma divisão justa de lucros.
The union and the company have finally agreed on the terms of the new contract.
O sindicato e a empresa finalmente combinaram os termos do novo contrato.
3 – Agree on também pode significar "chegar a um acordo quanto":
We couldn't agree on what to buy.
Nós não conseguíamos chegar a um acordo quanto ao que comprar.
Bob and Sheila are both so busy that they can't agree on a date for the party.
O Bob e a Sheila são tão ocupados que eles não conseguem chegar a um acordo quanto à data da festa.
All parties agreed on plans to expand the Rideau Centre.
Todas as partes chegaram a um acordo quanto aos planos de expandir o Rideau Centre.
4 – Finalmente, agree on pode ser traduzido como "escolher", ou seja, definir em comum acordo:
Let's try to agree on a date.
Vamos tentar escolher uma data.
We need to agree on a date for our next meeting.
Nós precisamos escolher uma data para a nossa próxima reunião.
We finally agreed on the name Luca for our son.
Nós finalmente escolhemos o nome Luca para o nosso filho.
They managed to agree on a date for the wedding.
Eles conseguiram escolher uma data para o casamento.
Agora você já sabe bem a diferença entre agree with e agree on! Vamos recapitular?
Agree with: concordar, combinar, cair bem;
Agree to: concordar, aceitar;
Agree on: concordar, combinar, chegar a um acordo, escolher.
Para não esquecer de tudo que aprendeu, corre lá no seu Anki e adicione as frases desses três artigos! E para finalizar, um desafio: formule uma frase com cada um desses três phrasal verbs e deixe nos comentários abaixo! See you next time!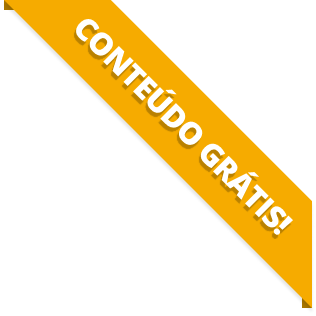 BAIXE O MATERIAL DO POST(PDF+MP3) PARA ESTUDAR QUANDO E COMO QUISER.