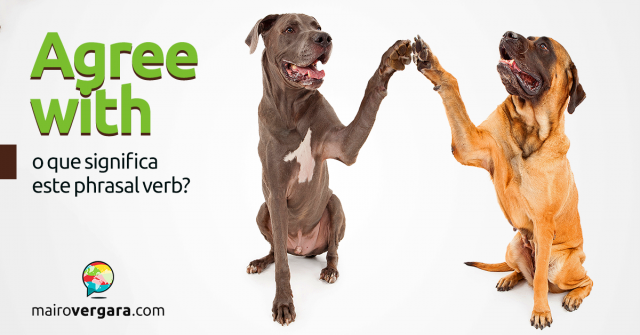 Pronto para mais um phrasal verb? A expressão de hoje é o agree with, que muita gente sabe que é concordar com alguém. Mas esse phrasal verb também tem outros dois sentidos que, apesar de não serem tão conhecidos, são bastante usados.
Agree with pode ser usado como algo "cair bem" ou combinar com outra coisa e também como "não cair bem" ou afetar, quando usado na forma negativa. Com os exemplos você irá conseguir perceber quando usar este phrasal verb em cada situação. Lembre-se de que, depois de ir o post, é necessário praticar os modelos apresentados para que você absorva seu sentido. A meu ver, o Anki é a melhor ferramenta que você pode usar para essa prática. Leia nosso tutorial completo dela, caso ainda não saiba usá-la.
Vamos aos exemplos:
1 – Abaixo, veremos exemplos de agree with no sentido de concordar com alguém ou algo ou aprovar algo:
I simply do not agree with you!
Eu simplesmente não concordo com você!
(Lembre-se de que para passarmos um verbo no presente para sua forms negativa, na maioria das vezes, usamos o verbo auxiliar do e a partícula not, como no exemplo acima.)
I agree with Mary that we should sell the car.
Eu concordo com a Mary que nós devemos vender o carro.
Since we agree with each other, the matter is settled.
Já que nós concordamos um com o outro, a questão está resolvida.
The protesters don't agree with capital punishment.
Os manifestantes não concordam com/não aprovam a punição capital.
I don't agree with corporal punishment in schools.
Eu não aprovo a punição corporal nas escolas.
He doesn't agree with giving money to beggars.
Ele não concorda com dar dinheiro a mendigos.
People may not always agree with you and people may not always like you.
As pessoas podem nem sempre concordar com você e as pessoas podem nem sempre gostar de você.
2 – Agora, agree with no sentido de combinar com ou cair bem:
The excitement of the big city certainly agrees with you!
A animação da cidade grande certamente combina com você!
I find that country life really agrees with me.
Eu acho que a vida do interior realmente combina comigo.
The black color agrees with you.
A cor preta lhe cai bem/combina com você.
This dress does not agree with these shoes, does it?
Esse vestido não combina com esses sapatos, combina?
3 – Por último, veremos o phrasal verb agree with sendo usado na forma negativa, no sentido de algo não cair bem ou afetar:
I didn't eat the crab cakes, since shellfish don't agree with me.
Eu não comi os bolinhos de caranguejo, já que mariscos não me caem bem.
I feel terrible – that food didn't agree with my stomach.
Eu me sinto péssima, aquela comida afetou/não me caiu bem meu estômago.
Stop taking the medicine if it doesn't agree with you.
Pare de tomar o medicamento se ele não lhe cai bem/lhe afeta.
I love strawberries, but they don't agree with me.
Eu amo morangos, mas eles não me caem bem.
Agora que você já entendeu como usar o agree with em cada um dos seus sentidos, basta praticar esse phrasal verb que em breve ele fará parte de seu vocabulário em inglês. Compartilhe e comente, caso tenha gostado.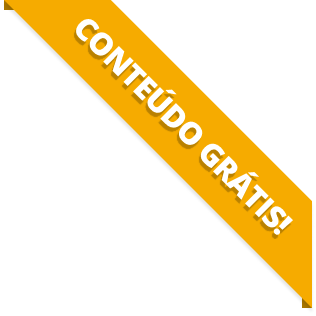 BAIXE O MATERIAL DO POST(PDF+MP3) PARA ESTUDAR QUANDO E COMO QUISER.