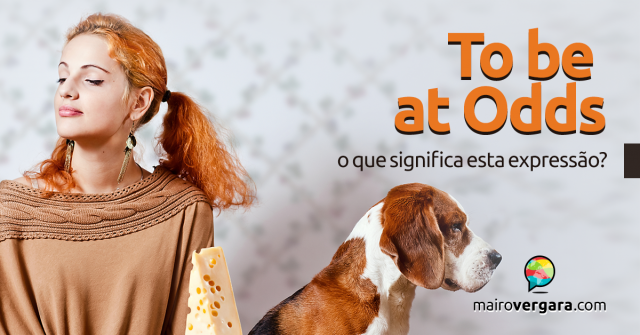 A expressão de hoje é bem comum na língua inglesa e, apesar de ter um sentido bem definido, em português podemos traduzi-la de três maneiras diferentes. Isso acontece porque, às vezes, podemos ter um sentido só para algo que em outra língua podem ter vários. Um exemplo disso é o verbo to be. Para os nativos da língua inglesa, não faz sentido ter dois verbos, "ser e estar", representando o verbo to be. A propósito, caso não tenha lido o nosso post sobre todos os usos e formas do verbo to be, clique aqui para ler.
Bom, no post de hoje falaremos da expressão at odds. Ela tem basicamente o sentido de se estar em desacordo com alguém por algum motivo. Mostraremos três situações diferentes. Na primeira, a ideia é de se estar de mal ou zangado com alguém. A segunda é de não se entender ideologicamente com alguém ou um grupo, estar em desacordo ou em conflito, geralmente usado num contexto político. A terceira e última, tem o sentido de se estar em contradição com algo.
Antes de irmos aos exemplos, leia o nosso tutorial do Anki para saber exatamente como usar os exemplos dados no post. Então vamos lá:
1 – O primeiro sentido da expressão at odds que apresentaremos hoje é o de "estar de mal" ou simplesmente "estar zangado" com alguém por algum tipo de desentendimento. Veja os exemplos:
They were at odds with each other, because she liked cats and he liked dogs.
Eles estavam zangados um com o outro porque ela gostava de gatos e ele de cachorros.

I'm at odds with your brother because he told me I'm fat.
Eu estou de mal com o seu irmão porque ele me chamou de gorda.
2 – Vamos ver alguns exemplos de at odds no sentido de "estar em desacordo" ou "em conflito" com alguém ou algum grupo. Veja:
They're at odds over the funding of the project.
Eles estão em desacordo com relação ao financiamento do projeto.
She's at odds with the mayor over cuts in the department's budget.
Ela está em desacordo com o prefeito com relação aos cortes de orçamento do departamento.
She continued to find herself at odds with the chairman.
Ela continuava a encontra-se em desacordo com o presidente

He was at odds with his Prime Minister.
Ele estava em desacordo com seu primeiro ministro.
An adviser said there was no reason why the two countries should remain at odds.
Um conselheiro disse que não havia razão para que os dois países continuassem em conflito.
3 – Para finalizar, veja exemplos de at odds no sentido de algo estar "estar em contradição". Veja os exemplos para entender melhor:
His behavior is at odds with the interests of the company.
O comportamento dele está em contradição com os interesses da empresa.
This statement is completely at odds with what was said last week.
Esta afirmação está completamente em contradição com o que foi dito na semana passada.
Her version of events was at odds with the police report.
A versão dela dos eventos estava em contradição com o relatório da polícia.
Chegamos ao fim do post de hoje. Gostou? Então compartilhe com outros estudantes da língua inglesa! Até a próxima.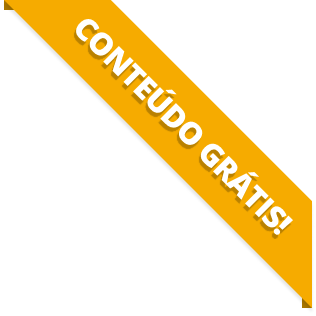 BAIXE O MATERIAL DO POST(PDF+MP3) PARA ESTUDAR QUANDO E COMO QUISER.