E aí pessoal, hoje trazemos para vocês um expressão bem interessante. A expressão é Before long. Como já deu para perceber ela diz respeito a tempo, na verdade essa expressão tem o mesmo significado de Soon, em português o equivalente é: em breve, daqui a pouco tempo, em pouco tempo. Enfim, o importante é o sentido, como sempre digo. A tradução pode varias dependendo do contexto. Não se preocupe, teremos vários exemplos para vocês entenderem bem o uso da estrutura.
Antes de irmos aos exemplos, só quero recomendar que você não somente leia o post mas também aprenda de verdade o assunto abordado. Para não esquecer tudo daqui há algumas horas coloque todas as frases de exemplo no Anki, que é um programa de repetição espaçada que vai te ajudar a reter até 90% de todo conteúdo estudado. Para saber como usar o Anki, consulte nosso tutorial completo do Anki.
Então vamos lá! Observe os exemplos abaixo e veja como a expressão se comporta em contexto.
If we keep spending so much, before long we'll be without any money.
Se nós continuarmos gastando demais, em breve nós estaremos sem nenhum dinheiro.
I think we'll be finished with this before long.
Eu acho que nós vamos ter acabado com isso em breve.
Spring should be coming before long.
A primavera deve vir em breve.
Before long he took over the editing of the magazine.
Em pouco tempo ele assumiu a edição da revista.
(Veja que aqui estamos falando de algo que aconteceu no passado, logo, não podemos dizer "em breve" então mudamos um pouco a tradução mas sempre mantendo o sentido.)
Sadly, it didn't work out and before long they were divorced.
Infelizmente (isso) não funcionou e em pouco tempo eles estavam divorciados.
(Novamente, aqui falamos do passado, e usamos uma tradução pouca coisa diferente, afinal, não podemos dizer em breve para algo que já aconteceu.)
I have to leave you so soon, but I'll be back before long.
Eu tenho que te deixar muito em breve, mas eu estarei de volta em pouco tempo.
(Aqui também poderíamos dizer em breve, pois a tradução não estragaria o sentido.)
I expect to start hearing about success stories before long.
Eu espero começar a ouvir sobre histórias de sucesso em breve.
I believe that before long we will be able to congratulate you on passing the exam.
Eu acredito que em breve nós poderemos te parabenizar por passar na prova.
I am very curious to see her before long.
Eu estou muito curioso para vê-la em breve.
Before long, we'll forget about the problems.
Em pouco tempo, nós vamos esquecer sobre os problemas.
Bom pessoal, essa foi a nossa dica de hoje, não se esqueça de colocar as frases no Anki, assim você terá um aproveitamento realmente excelente. Como sempre, se você gostou da dica, deixe o seu comentário e compartilhe o post com outros estudantes da língua inglesa. Se você quiser, também pode baixar os áudios dos exemplos dados no link abaixo, até a próxima.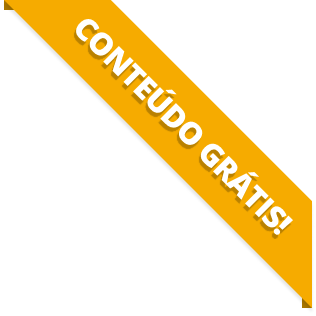 BAIXE O MATERIAL DO POST(PDF+MP3) PARA ESTUDAR QUANDO E COMO QUISER.