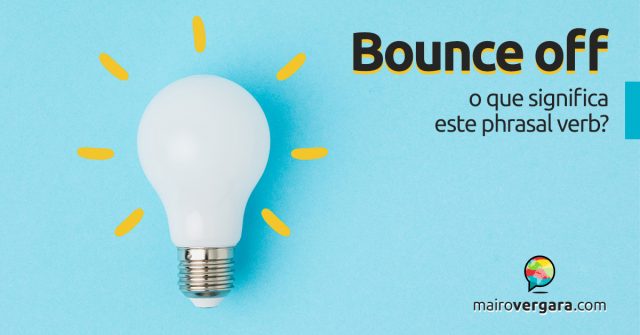 Bounce off é um phrasal verb muito comum e ele tem basicamente três significados. Como sempre, veremos detalhadamente cada um, além de várias frases de exemplo.
O verbo bounce tem vários significados; os principais são "saltar", "pular", "quicar". Já bounce off transmite simplesmente a ideia de algo ser refletido por uma superfície; possíveis traduções são "rebater em", "refletir", "ricochetear em", etc. Há ainda um uso figurado de bounce off: discutir, trocar ideias com alguém, para obter a opinião dessa pessoa (talvez para ajudar numa tomada de decisão).
Agora vejamos os exemplos de bounce off em contexto. Estudando essas frases e praticando com o Anki (veja nosso breve tutorial sobre ele, caso não conheça), você vai dominar esse phrasal verb rapidamente.
1 – Exemplos de bounce off como "refletir":
The light rays bounce off of the mirror.
Os raios de luz refletem no espelho.
(A preposição "of" pode vir após "off", em alguns casos. Isso é opcional e varia em cada região onde se fala inglês. Na Inglaterra, "of" bem menos usado que nos EUA. Já em português, o verbo "refletir" requer preposição quando usado no presente sentido.)
The radar waves bounce off objects in their path.
As ondas de radar refletem nos objetos em seu caminho.
The light bouncing off of that mirror is blinding me — can we close the curtains?
A luz refletindo naquele espelho está me cegando — podemos fechar as cortinas?
2 – Bounce off como "quicar":
She bounced the tennis ball off the wall.
Ela quicou a bola de tênis na parede.
I caught the rubber ball when it bounced off the wall.
Eu peguei a bola de borracha quando ela quicou na parede.
She bounced the ball off the wall, turned, and tossed it to Wally.
Ela quicou a bola na parede, virou, e jogou-a para o Wally.
The ball bounced off the wall and struck a lamp.
A bola quicou na parede e acertou uma lâmpada.
3 – Bounce off como "discutir" um plano ou ideia com alguém:
Can I bounce a couple of ideas off you?
Posso discutir umas ideias com você?
Hey, can I bounce something off of you guys?
Hey, posso discutir algo com vocês?
He thrives on bouncing ideas off other people.
Ele prospera em discutir ideias com outras pessoas.
If you have a moment, I'd like to bounce an alternative plan off you.
Se você tiver um momento, eu gostaria de discutir um plano alternativo com você.
I bounced the idea of becoming an actress off of my friends.
Eu discuti a ideia de me tornar uma atriz, com meus amigos.
Can I bounce something off of you people, while you're here?
Posso discutir algo com vocês, enquanto vocês estão aqui?
É isso por hoje. Se tiver alguma dúvida ou sugestão, comente abaixo. Compartilhe o post e até mais!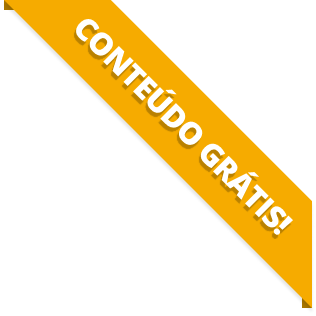 BAIXE O MATERIAL DO POST(PDF+MP3) PARA ESTUDAR QUANDO E COMO QUISER.