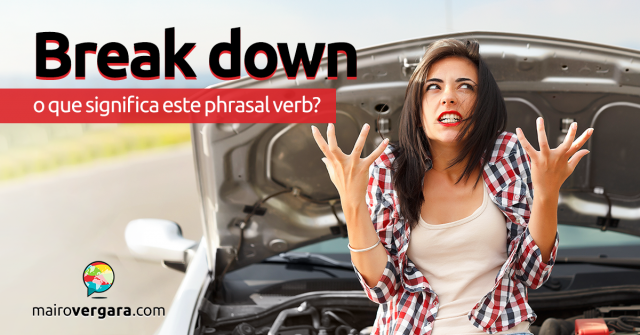 Existem vários sentidos para o phrasal verb que veremos hoje. Break down pode ser usado de seis maneiras diferentes e muitas delas não tem uma tradução exata no português. Por isso, fique atento aos exemplos e lembre-se de praticá-los depois de ler o post, para que você realmente guarde cada sentido de break down. Usando o Anki para essa prática você consegue organizar seus estudos de uma maneira eficiente e totalmente automatizada. Clique aqui para ler mais sobre o Anki.
Bem, o primeiro sentido de break down é descontrolar-se e o segundo é quebrar. Break down também é usado no sentido figurado de vir abaixo, desmoronar e quebrar algo em várias partes pequenas. Por fim, break down também significa explicar algo detalhadamente e remover uma barreira ou obstáculo de algum lugar. Vamos aos exemplos.
1- Os primeiros exemplos serão de break down no sentido de descontrolar-se:
After holding in her emotions during the performance, Sylvia broke down and cried during the final applause.
Depois de segurar suas emoções durante a performance, Sylvia descontrolou-se e chorou durante o aplauso final.
(Broke é o passado de break.)
When Joe told Sarah he cheated on her, she had a break down and cried.
Quando Joe disse a Sarah que ele a traiu, ela teve um descontrole e chorou.
I had an emotional break down during the movie because it was so sad.
Eu tive um descontrole emocional durante o filme porque ele era muito triste.
2- Usamos break down no sentido de quebrar, parar de funcionar:
Jose had his car for 15 years before the engine finally broke down.
Jose teve seu carro por 15 anos antes que o motor finalmente quebrasse.
After Hannah sharpened a whole pack of pencils, the pencil sharpener overheated and broke down.
Depois que Hannah apontou uma embalagem inteira de lápis, o apontador superaqueceu e parou de funcionar.
The construction workers could not go into work today because the excavator broke down over the weekend.
Os  trabalhadores da construção não puderam ir ao trabalho hoje porque a escavadeira quebrou no fim-de-semana.
3- Vir abaixo ou ficar meio sem rumo também é um dos sentidos de break down:
The basketball team had a break down in the last quarter when their star player had to leave the game because of an injury.
O time de basquete desmoronou nos últimos quinze minutos quando a estrela do time teve que sair do jogo por causa de uma lesão.
The leadership at the school broke down after the principal was fired.
A liderança na escola veio abaixo depois que o diretor foi demitido.
4- Break down como quebrar algo em pedaços pequenos, dividir ou mesmo desmontar algo:
Sherri's flag stand wouldn't fit in her car, so she had to break it down into two pieces that would fit.
O mastro da bandeira da Sherri não cabia em seu carro, então ela teve que dividi-lo em dois pedaços que coubessem.
After the concert, the workers broke down the stage and the music equipment.
Depois do show, os trabalhadores desmontaram o palco e os instrumentos musicais.
The table was too large to fit into the door of the apartment, so the men had to break it down into smaller parts.
A mesa era grande demais para caber na porta do apartamento, então os homens tiveram que dividi-la/desmontá-la  em pedaços menores.
5- Break down como explicar algo detalhadamente:
Because the chemistry topic was so difficult, the teacher knew she would need to break it down into three smaller lessons.
Porque o tópico de química era tão difícil, a professora sabia que ela precisaria explicá-lo detalhadamente em três aulas menores.
The choreographer broke down the dance into four parts that would be easier for the dancers to learn.
O coreógrafo explicou a dança em quatro partes, que seriam mais fáceis para os dançarinos aprenderem.
I know the schedule for the trip is difficult to understand, so I can break it down for into smaller amounts of time.
Eu sei que a programação para a viagem está difícil de entender, então eu posso explicá-la em períodos de tempo menores.
6- Break down no sentido de desmontar/destruir e remover um obstáculo ou barreira:
The farmer and his son had to break down the old fence so the cows could pass through.
O fazendeiro e seu filho tiveram que desmontar e remover a antiga cerca para que as vacas pudessem passar por ela.
Cassie broke down the barricades that were blocking the running trail.
Cassie desmontou e removeu as barricadas que estavam bloqueando a pista de corrida.
Police Officers came to help break down and remove the tree that fell in the middle of the highway.
Os policiais vieram para ajudar a cortar e remover a árvore que caiu no meio da rodovia.
Foram vários exemplos de vários sentidos de break down, que devem ser estudados para que possam ser realmente aprendidos. Se você gostou, compartilhe e comente =)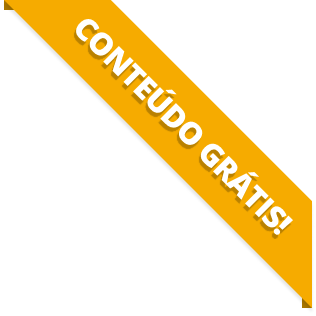 BAIXE O MATERIAL DO POST(PDF+MP3) PARA ESTUDAR QUANDO E COMO QUISER.