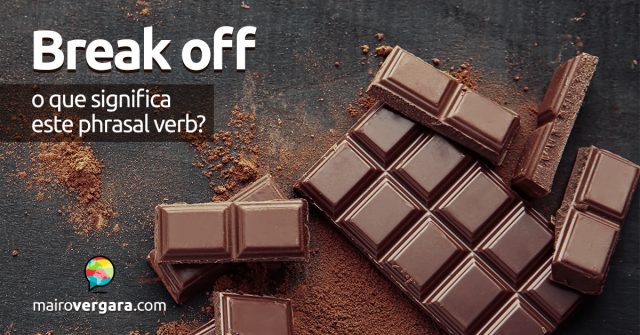 O verbo break tem muitos significados, mas apenas dois são relevantes para o phrasal verb de hoje: quebrar, separar, romper; parar, interromper. Em torno desses dois sentidos gerais, break off tem oito formas de uso.
Vejamos essas formas de uso e seus exemplos em contexto. Se você não está por dentro de como usar o Anki com as frases de exemplo, veja o tutorial do Anki. Esse programa de revisão facilita e acelera muito a nossa aquisição de vocabulário.
1 – Break off pode significar simplesmente "quebrar":
Part of the chimney broke off and fell to the ground.
Parte da chaminé quebrou e caiu ao chão.
The fuselage had broken off just behind the pilot's seat.
A fuselagem havia quebrado bem atrás do assento do piloto.
He didn't mean to break off anything.
Não era a intenção dele quebrar nada.
(Literalmente: "Ele não intencionou quebrar qualquer coisa".)
He broke a piece of the decorative stone off the side of the church.
Ele quebrou uma parte da pedra decorativa do lado da igreja.
("Off the side of the church" é literalmente "de o lado da igreja".)
2 – Break off pode significar "partir" um pedaço de algo:
Each child broke off a piece of bread.
Cada criança partiu um pedaço de pão.
I broke off a piece of chocolate and gave it to my friend.
Eu parti um pedaço de chocolate e dei-o para meu amigo.
I need you to break off a chunk, I need you to put it in a bag.
Eu preciso que você parta um pedaço, eu preciso que você coloque-o em uma sacola.
3 – Break off pode ser também "separar-se" de um grupo de pessoas:
Where were you after you broke off from the group?
Onde você estava depois que você se separou do grupo?
Will broke off from them in the hall.
Will separou-se deles no corredor.
("Hall" pode ser "salão", "sala", "pavilhão" ou "saguão", a depender do contexto.)
They broke off from the rest of us.
Eles separaram-se do resto de nós.
4 – Outro sentido é "romper", "cessar" o diálogo, as negociações ou a relação com alguém:
The two countries have broken off diplomatic relations.
Os dois países romperam relações diplomáticas.
("Have" é apenas o verbo auxiliar desse tempo verbal — o "present perfect". Em outro tempo verbal como o passado simples, ele não aparecerá.)
Did you hear that negotiations have broken off again?
Você ficou sabendo que as negociações cessaram novamente?
Talks between the two sides broke off when one began making unreasonable demands.
Negociações entre os dois lados cessaram quando um começou a fazer exigências descabidas.
("Talks" aqui significa "diálogos", "discussões", "negociações".)
5 – O quinto sentido é "terminar" um namoro:
I'm so sad to hear that Mara broke things off with John.
Eu estou tão triste de saber que Mara terminou com o John.
After a few long and bitter arguments, they broke off their relationship.
Após algumas discussões longas e amargas, eles terminaram seu relacionamento.
Terri has broken off with Sam. We thought she would break with him pretty soon.
Terri terminou com Sam. Nós pensamos que ela ia terminar com ele muito em breve.
("Has" é apenas a forma singular do verbo auxiliar "have".)
6 – Agora temos uma pequena mudança sintática. Ainda com o sentido de "terminar" um relacionamento, usa-se a forma culturalmente estabelecida break it off (o pronome it referindo-se à tal relação). Veja:
I've decided to break it off with her.
Eu decidi terminar com ela.
They broke it off when he got transferred.
Eles terminaram quando ele foi transferido.
I knew she was getting ready to break it off, but Tom didn't.
Eu sabia que ela estava preparando-se para terminar, mas Tom não.
When they broke it off Clint sat back to consider things.
Quando eles terminaram, Clint recostou-se para considerar as coisas.
7 – É também estabelecido usar break off quando se trata de romper um noivado (engagement), especificamente:
Did you know they've broken off their engagement?
Você sabia que eles romperam seu noivado?
Mary broke off her engagement to Rob.
Mary rompeu seu noivado com Rob.
Kierkegaard broke off his engagement claiming to be a young cad in need of a "lusty young girl."
Kierkegaard rompeu seu noivado alegando ser um jovem mulherengo, que precisa de uma "jovem garota luxuriosa".
8 – Por fim, break off pode significar "cessar", "parar" ou "interromper" uma tarefa, procedimento ou fala:
The judge broke off court proceedings until after lunch.
O juiz cessou os procedimentos do tribunal até depois do almoço.
Ellie broke off, so she could take a breath.
Ellie interrompeu-se, para que ela pudesse respirar.
(Está implícito aqui, e sem dúvida mais contexto tornaria inquestionável, que ela pausou enquanto falava.)
Linda broke off, realizing the importance of what she was about to say.
Linda interrompeu-se, percebendo a importância do que ela estava prestes a falar.
Our instinct is to break off and relax after so much energy has been expended.
Nosso instinto é parar e relaxar, após tanta energia haver sido gasta.
Se curtiu o post, compartilhe com seus colegas. Deixe qualquer dúvida/sugestão nos comentários e até mais!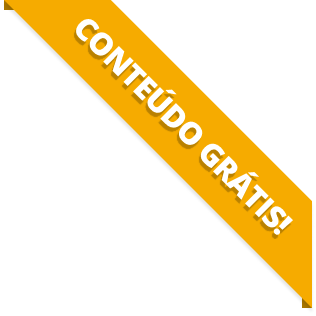 BAIXE O MATERIAL DO POST(PDF+MP3) PARA ESTUDAR QUANDO E COMO QUISER.
Aulas e materiais de estudo gratuitos!
Quer receber materiais gratuitos para estudar inglês toda semana? Basta informar seu e-mail abaixo: