Trago hoje mais um phrasal verb para a coleção de vocês. Por falar em coleção, a expressão de hoje tem tudo a ver com o passado. Vamos falar de bring back, que tem 5 maneiras de ser usado, quatro que remetem a esta ideia.
Bring back é bastante usado no sentido de reviver uma memória, sentimento e no sentido de voltar a usar algo do passado ou voltar a fazer algo que era comum no passado. Além disso, também significa trazer algo de volta. Esse phrasal verb também é sinônimo de restituir um emprego, isto é, dar um emprego de volta a alguém que o tinha no passado. Quando usamos a expressão bring back to life, isso quer dizer reviver. Como são muitos os usos desse phrasal verb, lembre-se da importância de praticar todos os exemplos que apresentamos aqui. Para isso, você pode usar o Anki e, se ainda não sabe como usar essa super ferramenta, clique aqui. Vamos aos exemplos:
1 – Os primeiros exemplos serão de bring back no sentido de reviver, trazer de volta  uma memória, ideia ou sentimento:
Every time I smell basil, it brings back memories of my trip to Italy.
Toda vez que eu cheiro manjericão, isso revive/traz de volta memórias da minha viagem à Itália.
When that song comes on, it brings back feelings of excitement from my senior year of high school.
Quando aquela música toca, ela revive sentimentos de entusiasmo do meu último ano do ensino médio.
Even though we broke up, that picture always brings back good thoughts about my ex-boyfriend.
Embora tenhamos terminado, aquela foto sempre revive boas lembranças do meu ex-namorado.
2 – Agora, bring back no sentido de voltar a usar algo do passado ou voltar a fazer algo que era comum no passado:
I can't believe so many people are bringing back polaroid cameras to use at parties!
Eu não acredito que tantas pessoas estão voltando a usar câmeras polaroids nas festas!
(Bringing é a forma continua do verbo bring.)
Mom, you need to bring back that old chicken soup recipe you used to make.
Mãe, você precisa voltar a fazer aquela sopa de frango que você costumava fazer.
I wish McDonald's would bring back the McRib because it's my favorite guilty pleasure.
Eu gostaria que o MacDonald's voltasse a fazer o MacRib porque é meu prazer culposo favorito.
(Guilty pleasure é uma expressão bastante usada na língua inglesa, que quer dizer que algo é prazeroso, mas ao mesmo tempo provoca culpa.)
3 – Bring back como restituir um emprego:
If you think he can still play, we should bring back Jorge to be our relief pitcher.
Se você acha que ele ainda pode jogar, nós deveríamos trazer de volta o Jorge para ser nosso lançador substituto.
When we brought James back into a management position, the company starting doing better again.
Quando nós trouxemos o James de volta para uma posição de gerência, a empresa começou a ficar boa novamente.
(Perceba que na frase acima o bring back foi separado pelo objeto James. Isso é possível pois bring back é um verbo que pode ou não ser separado.)
As soon as they brought back the chef they fired last month, the restaurant gained a lot of popularity among old customers.
Assim que eles trouxeram de volta o chef que eles demitiram mês passado, o restaurante ganhou muita popularidade entre os clients antigos.
(Brought é o passado de bring.)
4 – Os exemplos abaixo são de bring back como trazer algo de volta, no sentido literal:
Haley brought back a shirt that said "Olympics 2016" from Rio de Janeiro.
Haley trouxe de volta uma camiseta que dizia "Olimpíadas 2016" do Rio de Janeiro.
Every time I go to the beach, I bring back seashells to put in my kitchen.
Toda vez que eu vou à praia, eu trago de volta conchas para colocar na minha cozinha.
You should bring back some old records when you go to that antiques stores.
Você deveria trazer de volta alguns discos quando você for naquelas lojas de antiguidades.
5 – Finalmente, bring back no sentido de reviver alguém:
After 15 minutes of using the Heimlich Maneuver, the little boy was brought back to life.
Depois de 15 minutos usando a manobra de Heimlich, o garoto foi revivido.
I think if you water your plants more, you can bring them back to life.
Eu acho que se você aguar mais suas plantas, você pode revivê-las.
The doctors tried to use the best emergency techniques, but were not able to bring him back to life after the heart attack.
Os medicos tentaram usar as melhores técnicas de emergência, mas não foram capazes de revivê-lo depois do ataque do coração.
Como eu disse no começo do post, bring back remete a coisas do passado. Por isso, repare que, apesar de expressar ideias diferentes, esse phrasal verb pode ser, muitas vezes, traduzido como trazer algo ou alguém de volta. Se você gostou do post, comente e compartilhe.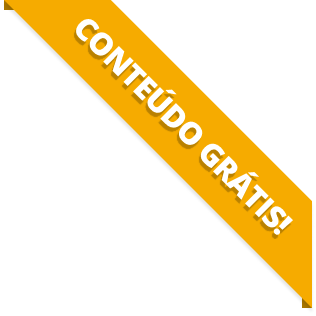 BAIXE O MATERIAL DO POST(PDF+MP3) PARA ESTUDAR QUANDO E COMO QUISER.