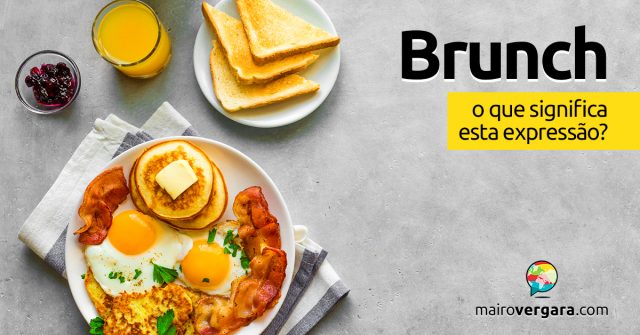 Já foi convidado para um brunch ou ouviu alguém dizer que esteve em um? Se você teve que pesquisar no Google o que era isso, não se sinta mal. Trata-se de mais um estrangeirismo, ou seja, palavra em outro idioma que é incorporada ao português. Já falamos de outros estrangeirismos aqui no site, como shopping e flashback.
Brunch nada mais é do que a junção das palavras breakfast ("café da manhã") e lunch ("almoço"). É tipo um café da manhã tardio, onde são servidos tanto itens de café da manhã quanto comidas mais substanciosas. Assim, o brunch acaba unindo o café da manhã e o almoço em uma única refeição. Cada vez mais restaurantes e padarias estão aderindo à moda de servir brunch.
Que tal vermos algumas frases com essa palavra, que não possui tradução para o português? Lembrando que o plural de brunch é brunches. Vamos lá:
We always have brunch together on Sunday.
Nós sempre tomamos brunch juntos no domingo.
As the weather hots up, what could be better than a lazy brunch at the weekend?
Conforme o clima esquenta, o que poderia ser melhor do que um brunch preguiçoso no fim de semana?
Community events include concerts, flea markets, brunches, classes, and lectures.
Eventos comunitários incluem concertos, feiras, brunches, aulas e palestras.
A brunch and a dinner party are popular examples of places to socially gather over food.
Um brunch e um jantar são exemplos populares de lugares para se reunir socialmente por comida.
The next day, the girls went to brunch and received an envelope containing the name of the girl to be eliminated.
No dia seguinte, as garotas foram tomar brunch e receberam um envelope contendo o nome da garota a ser eliminada.
From 10.45 am to 10.55 am is the brunch interval.
Das 10:45 às 10:55 da manhã é o intervalo do brunch.
Breakfast was served so late that it was almost a brunch.
O café da manhã foi servido tão tarde que foi quase um brunch.
The restaurant is also open for brunch from 10 a.m. to 2 p.m. the second Sunday of each month.
O restaurante também abre para o brunch, das 10 da manhã às 2 da tarde no segundo domingo de cada mês.
Only serving dinner initially, the business partners eventually added brunch service once a week.
Somente servindo jantar de início, os sócios eventualmente acrescentaram o serviço de brunch uma vez por semana.
Restaurants are already booked for brunches and dinners.
Os restaurantes já estão reservados para brunches e jantares.
On Christmas morning, she'll be at her daughter's, tucking into a brunch of eggs Benedict, bacon, sausages and waffles.
Na manhã de Natal, ela estará na casa da sua filha, empanturrando-se de um brunch de ovos Benedict, bacon, linguiças e waffles.
There are less formal meals, picnics and barbecues and the forthcoming brunch is one of these occasions.
Há refeições, piqueniques e churrascos menos formais e o próximo brunch é uma dessas ocasiões.
Da próxima vez que você receber um convite para um brunch, já vai saber do que se trata! Acrescente mais essa palavra ao seu Anki e não perca os próximos artigos! See you next time!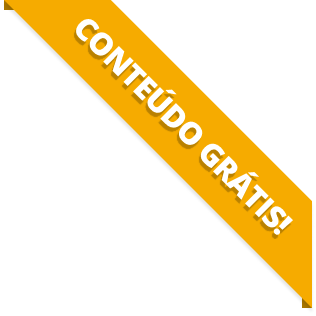 BAIXE O MATERIAL DO POST(PDF+MP3) PARA ESTUDAR QUANDO E COMO QUISER.