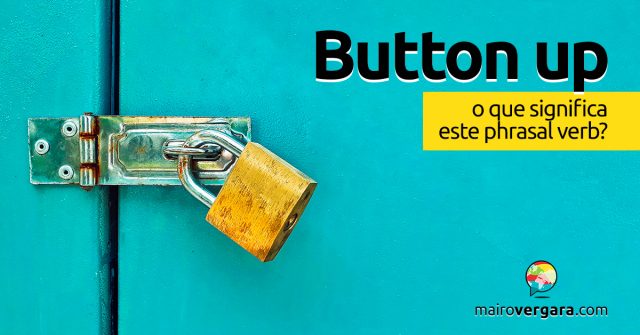 O que será que significa o phrasal verb button up? Neste artigo, você verá que ele tem pelo menos quatro significados diferentes: 1) "abotoar"; 2) "trancar"; 3) "ficar quieto" e 4) "dar os retoques finais".
Que tal vermos algumas frases com cada um desses quatro significados? Leia cada uma delas com atenção e ouça os áudios também. Caso não compreenda bem alguma frase, deixe sua dúvida nos comentários que eu te explico. Ah! E não deixe de acrescentar button up e seus quatro significados ao seu Anki. Vamos lá?
1 – Comecemos pelo sentido literal do nosso phrasal verb, que é "abotoar":
Button up your coat, it's cold today!
Abotoe o seu casaco, está frio hoje!
Remember to button your jacket up before you go into the interview.
Lembre-se de abotoar seu paletó antes de entrar na entrevista.
Button your shirt up, please.
Abotoe a sua camisa, por favor.
Your jacket's open. You'd better button up.
Sua jaqueta está aberta. É melhor você abotoá-la.
2 – Em um sentido também literal e até parecido com o anterior, button up também pode ser traduzido como "trancar":
We buttoned up the cabin for the winter.
Nós trancamos a cabana para o inverno.
I hope you buttoned up the store before you left for the night.
Eu espero que você tenha trancado a loja antes de encerrar a noite.
The house was all buttoned up.
A casa estava toda trancada.
3 – O terceiro sentido de button up é "ficar quieto":
Hey, button up! We don't need to hear any more out of you today!
Ei, fique quieto! Nós não precisamos ouvir mais nada de você hoje!
Julie knew better than to speak when her father was so angry, so she buttoned up for the moment.
A Julie sabia que não devia falar quando seu pai estava tão bravo, então ela ficou quieta no momento.
(Leia o artigo Know Better │ O que significa esta expressão?)
I wish you would button up and stop gossiping.
Eu gostaria que você ficasse quieto e parasse de fofocar.
The students buttoned up when the principal walked past.
Os alunos ficaram quietos quando o diretor passou por eles.
Button up! You're going to get us in trouble.
Fique quieto! Você vai nos meter em apuros.
4 – Finalmente, veja button up significando "dar os retoques finais":
I have to button up the assignment tonight.
Eu preciso dar os retoques finais no trabalho hoje à noite.
The author is buttoning up the paperback before publication.
O autor está dando os retoques finais na brochura antes de publicá-la.
I'll be ready in five minutes. I'm just about done buttoning up my paper.
Eu estarei pronto em cinco minutos. Eu estou quase terminando de dar os retoques finais no meu artigo.
Que legal aprender que um mesmo phrasal verb pode ser utilizado em diversas situações diferentes, não é? Você sabia que, aqui no site, temos posts explicando mais de 550 phrasal verbs? Tire tempo para ler um a cada dia e logo você estará craque no inglês! See you next time!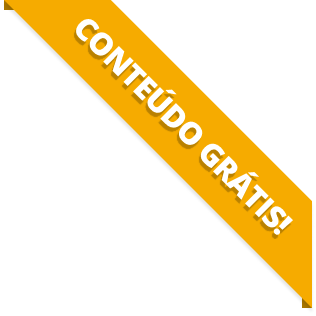 BAIXE O MATERIAL DO POST(PDF+MP3) PARA ESTUDAR QUANDO E COMO QUISER.