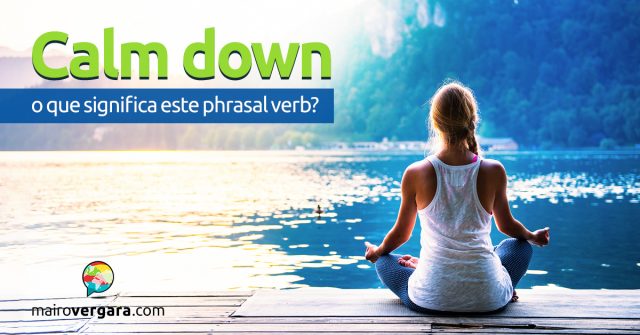 Hoje falaremos sobre o phrasal verb calm down. Esta expressão é usada no sentido de acalmar, tanto no sentido de nos acalmarmos ou quando alguém acalma outra pessoa. Mesmo tendo apenas um sentido, é necessário que você pratique o phrasal verb calm down para poder realmente aprendê-lo e entender suas nuances. Então, clique aqui para ler nosso tutorial completo do Anki e descobrir como essa ferramenta pode te ajudar nos estudos do inglês.
E como nosso phrasal verb de hoje só tem um uso, podemos resumir seu sentido como se acalmar ou acalmar, tranquilizar outra pessoa. Em alguns casos podemos ter uma tradução um pouco diferente como sossegar ou tranquilizar, porém no geral o sentido é o mesmo. Veja os exemplos abaixo:
It took me a few minutes to calm down after the fight.
Eu levei alguns minutos para me acalmar depois da briga.
Marco's girlfriend always tells him to calm down during soccer games.
A namorada do Marco sempre lhe diz para se acalmar durante jogos de futebol.
The police officer asked the shouting man to calm down.
O policial pediu que o homem que gritava se acalmasse.
Calm down, and think about how bad it could have been.
Acalme-se e pense no quão ruim poderia ter sido.
The baby will calm down if you play quiet music.
O bebê se acalmará se você tocar música calma.
("Will" antes de um verbo o coloca no futuro, como no exemplos acima.)
I'm so excited that it's hard to calm down and go to sleep.
Estou tão animada que é difícil me acalmar e ir dormir.
If you don't calm down, I'm going to have to call the principal.
Se você não se acalmar, eu terei que chamar o diretor.
When Tina calms down, ask her how the accident happened.
Quando Tina se acalmar, pergunte a ela como o acidente aconteceu.
After a few hours, my mom finally calmed down and could talk.
Depois de alguma horas, minha mãe finalmente se acalmou e conseguiu falar.
Hank went running in order to calm down from his stressful workday.
Hank foi correr para se acalmar do seu dia de trabalho estressante.
Conte para a gente o que achou do post de hoje nos comentários abaixo e, caso tenha gostado, não se esqueça de compartilhar!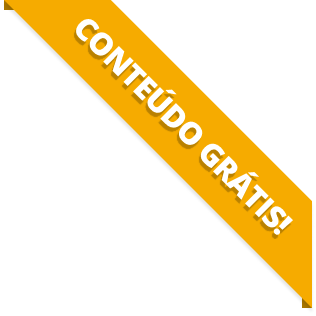 BAIXE O MATERIAL DO POST(PDF+MP3) PARA ESTUDAR QUANDO E COMO QUISER.