A expressão cherry-pick é extremamente útil e muito comum na língua inglesa. A ideia da expressão é a de selecionar algo a dedo, escolher as melhores coisas de um grupo, as melhores pessoas, etc… Muitas vezes dizemos "escolher a dedo" em português. A tradução não é tão importante, desde que você entenda bem o sentido da expressão. Ao pé da letra, a expressão significa "escolher cerejas", a ideia aqui é a de escolher as melhores cerejas, as que não estão estragadas. Assim faz total sentido usar o dito figurativamente.
Antes de mergulharmos nos exemplos, dê uma lida no nosso post sobre o Anki, uma ferramenta de repetição espaçada que tem com objetivo não te deixar esquecer do conteúdo estudado. Aprenda a usar o Anki combinado com os exemplos disponibilizados em nossos posts.
Vamos aos exemplos de hoje:
We have to cherry-pick the lumber we want to use for the cabinetry.
Nós temos que escolher a dedo a lenha que nós queremos usar para o armário.
You can't cherry-pick the aspects of faith that appeal to you.
Você não pode escolher a dedo os aspectos da fé que atraem/agradam.
The new schools were accused of cherry-picking the best students in the area.
As novas escolas foram acusadas de escolher a dedo os melhores alunos na área.
(Ou seja, essas escolas estavam escolhendo somente os melhores alunos.)
They'll cherry-pick all the problems and ignore any positives.
Eles irão selecionar a dedo todos os problemas e ignorar todos os pontos positivos.
(Ao pé da letra ficaria assim: eles irão selecionar a dedo todos os problemas e ignorar quaisquer positivos.)
Many scientists cherry-pick favorable results.
Muitos cientistas selecionam a dedo os resultados favoráveis.
The company should buy the whole airline and not just cherry-pick its best assets.
A empresa deveria comprar a companhia aérea inteira e não só escolher a dedo seus melhores ativos.
Did Bell Labs just use its financial resources to cherry-pick the best brains of MIT?
A Bell Labs somente usava seus recursos financeiros para escolher a dedo as melhores mentes do MIT?
I'll just cherry-pick the best content available.
Eu vou só filtrar/escolher a dedo o melhor conteúdo disponível.
We cannot cherry-pick the parts we like and ignore the parts we don't.
Nós não podemos escolher a dedo as partes que gostamos e ignorar as que não gostamos.
Now it was being implied he had cherry-picked phrases from someone else's book.
Agora estava sendo sugerido que ele tinha escolhido a dedo frases do livro de outra pessoa.
They have the advantage of being able to cherry-pick their customers.
Eles tem a vantagem de conseguirem escolher seus clientes a dedo.
(Ou seja, escolher os melhores clientes. Somente os que querem.)
E é isso por hoje. Se você gostou deste post, compartilhe em suas redes sociais para que possamos atingir cada vez mais pessoas interessadas na língua inglesa. Até o próximo post!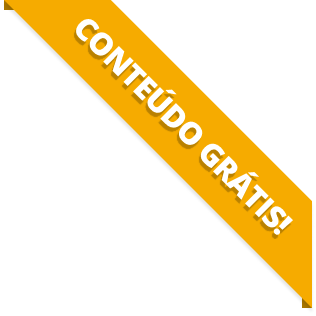 BAIXE O MATERIAL DO POST(PDF+MP3) PARA ESTUDAR QUANDO E COMO QUISER.