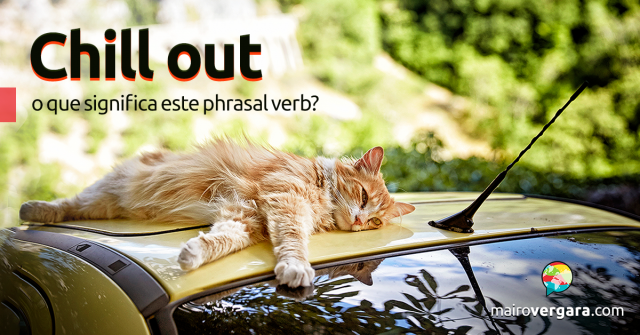 Já imaginou viajar para os EUA ou Inglaterra, por exemplo, fazer amizade com alguns nativos e falar um inglês tão natural, que eles mesmos ficariam surpresos? Bom, um tópico bem importante para que seu inglês se torne mais fluente são os phrasal verbs. Aprendê-los é simples: basta praticá-los dentro de um contexto. Assim, fica mais fácil se lembrar de seus sentidos e saber usá-los com naturalidade.
Hoje falaremos de um phrasal verb bastante usado e bem coloquial. Você verá que chill out é quase sempre empregado em situações do dia a dia com amigos. Dificilmente você verá essa expressão sendo usada no trabalho ou em circunstâncias mais formais. Vamos ao que chill out quer dizer. Usamos esse phrasal verb como sinônimo de relaxar. Simples, não é? Vou te dar vários exemplos, em diferentes situações, para que você possa realmente entender em quais contextos o chill out pode ser empregado. Você pode usar uma ferramenta de repetição espaçada chamada Anki para auxiliar nos seus estudos. Se você quiser saber mais sobre o Anki, clique aqui.
Abaixo, a parte mais importante do post: os exemplos! Leia com bastante atenção cada contexto apresentado:
Chill out, Dad. The train doesn't leave for another hour!
Relaxe, pai. O trem não sai por mais uma hora!
If anything major happens we're going to find out, so let's chill out and just do what we need to do.
Se alguma coisa maior acontecer nós iremos descobrir. Então vamos relaxar e apenas fazer o que nós precisamos fazer.
I need to chill out for a few hours before seeing them again.
Eu preciso relaxar por algumas horas antes de vê-los novamente.
I like to chill out in front of the television with a glass of wine and some nibbles.
Eu gosto de relaxar na frente da televisão com um copo de vinho e alguns aperitivos.
My friend was upset so I told him to chill out.
Meu amigo estava tão chateado que eu disse à ele para relaxar.
If the aim is to chill out, nothing better than the former Brazilian capital.
Se o objetivo é relaxar, nada melhor do que a ex-capital brasileira.
Learning to chill out is essential for well-being.
Aprender a relaxar é essencial para o bem estar.
I'm just chilling out in front of the TV.
Eu só estou relaxando na frente da TV.
(No exemplo acima, o verbo chilling – chill + ing –  nos passa a ideia de que algo acontece naquele momento.)
I'm just going to chill out this weekend.
Eu só vou relaxar nesse fim-de-semana.
You can chill out in the garden of the best hostels in Barcelona.
Você pode relaxar no jardim de um dos melhores albergues em Barcelona.
Conseguiu entender como usar o phrasal verb chill out? Gostou dos exemplos? Respondeu sim para alguma desses perguntas? Então comente aqui o que achou e compartilhe o post, para que mais estudantes leiam o post e enriqueçam seu inglês. Até o próximo post!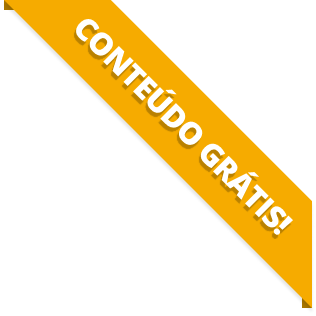 BAIXE O MATERIAL DO POST(PDF+MP3) PARA ESTUDAR QUANDO E COMO QUISER.