Já ouviu falar da palavra clam? Se não, não se preocupe. Afinal, ela não é mesmo muito conhecida. Mas nós estamos aqui justamente para expandir seu vocabulário, não é?
Na função de substantivo, clam pode se referir tanto a um marisco quanto a uma pessoa taciturna, ou calada. Já como verbo, clam ou clam up se refere ao ato de ficar quieto de repente, por timidez ou por não querer falar de um determinado assunto.
Interessante, né? Você talvez conheça outras maneiras de dizer "calar-se" em inglês, mas clam up tem essa leve nuance de diferença que a destaca das demais. Que tal vermos algumas frases com este phrasal verb? Não esqueça de ouvir os áudios também:
He just clams up if you ask him about his childhood.
Ele simplesmente se cala se você lhe perguntar sobre sua infância.
The teacher asked who had thrown the eraser, but the class clammed up.
A professora perguntou quem havia jogado a borracha, mas a classe calou-se.
Whenever she asks her teenager about his activities, he clams up.
Sempre que ela pergunta ao seu filho adolescente sobre suas atividades, ele se cala.
He just clammed up when I walked in.
Ele simplesmente se calou quando eu entrei.
She clammed up and refused to talk.
Ela se calou e se recusou a conversar.
The little girl clammed up when the doctor came into the room.
A menininha se calou quando o médico entrou na sala.
(Leia o post Come Into | O que significa este phrasal verb?)
As soon as I told her my name, she clammed up.
Assim que eu lhe disse meu nome, ela se calou.
When we try to talk to him about it, he clams up and gets angry.
Quando nós tentamos conversar com ele sobre isso, ele se cala e fica bravo.
She clams up when anyone tries to ask her about what happened.
Ela se cala quando qualquer um tenta lhe perguntar sobre o que aconteceu.
If there were more than two people in the room, he'd clam up.
Se houvesse mais de duas pessoas na sala, ele se calava.
Law firms, in my experience, are always quick to clam up when things go wrong.
Escritórios de advocacia, na minha experiência, são sempre rápidos em se calar quando as coisas dão errado.
Usually, anyone who is close to the royal family clams up when the press asks anything about them.
Normalmente, qualquer um que seja chegado à família real se cala quando a imprensa pergunta qualquer coisa sobre eles.
Hoje você aprendeu mais um phrasal verb: clam up. Para não se esquecer dele, adicione algumas frases deste artigo ao seu Anki. E se está gostando de nossos posts, don't clam up e conte aos seus amigos sobre o site! See you next time!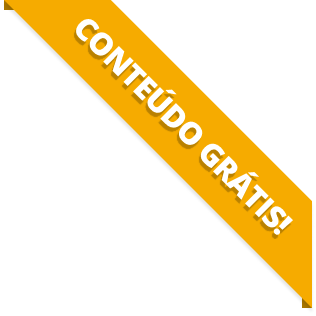 BAIXE O MATERIAL DO POST(PDF+MP3) PARA ESTUDAR QUANDO E COMO QUISER.