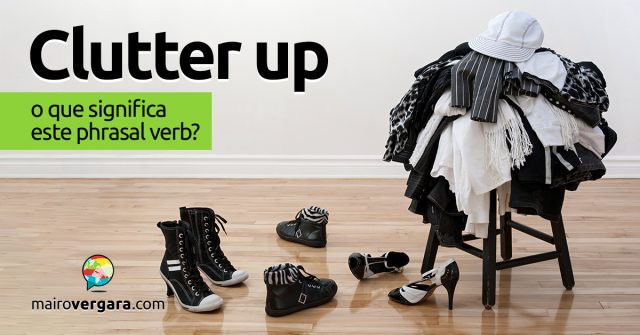 Sabe aquela bagunça que fica na sua mesa depois de um longo dia de estudo? Papéis por toda a parte, cinco canetas diferentes que você passou a metade do dia perdendo e achando novamente, pilhas de livros com anotações e páginas marcadas…
Your desk is cluttered up.
O verbo clutter up nada mais é do que uma versão "enfrasada" do verbo to clutter. Este, por sua vez, vem do substantivo clutter, que significa "amontoado de coisas", "desordem", "bagunça".
Como você vê, o verbo de hoje é fácil: clutter up significa "amontoar" um lugar de coisas, "bagunçar" com coisas jogadas por toda a parte.
Algumas possíveis traduções? Sim, senhor (ou senhora), temos várias: "entulhar", "abarrotar", "bagunçar"… "atuchar"… Escolha seu verbo favorito e vamos lá ver algumas das costumeiras frases de exemplo. Não se esqueça: Anki numa mão e MairoVergara.com na outra – não tem segredo.
The vehicles cluttered up the car park.
Os veículos atulhavam o estacionamento.
This room is so impressive it would be a shame to clutter it up.
Esta sala é tão admirável que seria uma pena atulhá-la de coisas.
You know, Dad hates it when you clutter up the house.
Você sabe, o papai odeia quando você bagunça a casa.
Too many signs were cluttering up the street corner.
Placas demais estavam atulhando a esquina da rua.
My desk is cluttered up with papers.
Minha mesa está abarrotada de papéis.
I have so many books at home that they're starting to clutter up the place.
Tenho tantos livros em casa que eles estão começando a abarrotar a área.
Every time my kids come home from college for the summer, they clutter up the whole house with their stuff.
Toda vez que meus filhos voltam da faculdade para casa para o verão, eles abarrotam a casa inteira com suas coisas.
Heaps of newspapers cluttered the room up and made it a fire hazard.
Pilhas de jornais amontoavam o quarto e o tornavam um perigo de incêndio.
Who cluttered up this house?
Quem abarrotou esta casa?
Please take your belongings with you. You don't need to clutter up my car.
Por favor, leve seus pertences consigo. Você não precisa entulhar meu carro.
E chega de exemplos! Agora é sua vez: conte aí nos comentários qual o próximo phrasal verb que você quer ver aqui no site. Até a próxima!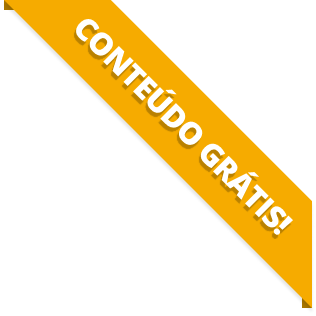 BAIXE O MATERIAL DO POST(PDF+MP3) PARA ESTUDAR QUANDO E COMO QUISER.