Você com certeza já deve ter ouvido falar do phrasal verb do post de hoje. Come on deve ser uma das expressões mais comuns em inglês e, por isso, é tão importante sabermos o que ela quer dizer.
Come on é quase um curinga na língua inglesa. Você pode usar essa expressão como uma interjeição que demonstra surpresa, impaciência, incredulidade, dentre outras coisas. Mas você sabia que come on também tem outros sentidos? Pois é, usamos esse phrasal verb como sinônimo de progredir/avançar, começar a funcionar, ser transmitido, surgir, entrar em cena e entrar. Muitos sentidos diferentes que veremos sendo usados em frases logo abaixo. Lembre-se de que, depois de ler o post, você precisa estudá-lo, e usar o Anki é uma boa maneira de turbinar seus estudos. Não conhece o Anki? Clique aqui e saiba mais.
1 – Começaremos com os exemplos de come on no sentido de progredir:
How's the building work coming on?
Como o "tabalho" do prédio está progredindo/avançando?
(O uso da partícula ING com o verbo passa a ideia de algo que está acontecendo naquele momento.)
She's coming on fine with her music.
Ela está progredindo/avançando bem com sua música.
His French has really come on since last year.
O francês dele realmente progrediu desde o ano passado.
(O uso do verbo auxiliar has antes do verbo no particípio – no caso da frase acima come on – passa a ideia de que algo aconteceu no passado e dura até o presente.)
2 – Os próximos exemplos serão de come on como ligar algo ou algo começar a funcionar:
The room was dark when the lights suddenly came on.
O quarto estava escuro quando as luzes de repente acenderam/ligaram.
(Repare na forma do passado simples de come on – came on)
I saw a light come on in an upstairs window.
Eu vi uma luz acender/ligar em uma janela escada acima.
The central heating comes on automatically an hour before I have to get up.
O aquecimento central liga automaticamente uma hora antes de eu ter que levantar.
3 – Come on no sentido de ser transmitido:
We all had to be quiet when the news came on.
Nós todos tivemos que ficar quietos quando as notícias foram transmitidas.
My son's favorite show doesn't come on until 7:30.
O programa favorito do meu filho não é transmitido até 7:30.
What time does the talk show come on?
A que horas o talk show é transmitido?
4 – Os exemplos abaixo são de come on como surgir, aparecer:
Even if you feel stimulated, rather than sleepy, sleepiness may come on you without warning.
Mesmo que você se sinta estimulado ao invés de com sono, a sonolência pode surgir para você sem aviso.
I've got a bit of a headache. I hope it doesn't mean I've got flu coming on.
Eu estou com um pouco de dor de cabeça. Eu espero que isso não signifique que "eu tenha" uma gripe surgindo.
I can feel another headache coming on.
Eu posso sentir uma dor de cabeça surgindo/aparecendo.
5 – Entrar em cena é um dos sentidos de come on: 
When he came on, the audience finally began to show some interest.
Quando ele entrou em cena, o público finalmente começou a mostrar algum interesse.
After the next cue she comes on from the right.
Depois da próxima deixa ela entra em cena pela direita.
You are to come on when you hear your cue.
É para você entrar em cena quando você ouvir sua deixa.
6 – Come on como entrar em algum lugar, mesmo que no sentido de figurado:
Only products that meet our standards will come on to the internal market.
Apenas os produtos que atendam nossos padrões entrarão no mercado interno.
(Usamos a palavra will para colocar um verbo no futuro.)
Even if the Council were to come on board, a whole host of loopholes would still exist.
Mesmo que fosse para o conselho "entrar no barco", uma série de brechas ainda existiria.
These new vehicles will come on the market over a long period of time.
Esses novos veículos entrarão no mercado durante um longo período de tempo.
7 – Finalmente, come on em seu sentido mais usado, como uma interjeição de surpresa, admiração, etc. Repare que, em cada exemplo, essa expressão pode ser traduzida por uma palavra ou expressão diferente: 
Come on! We're going to be late.
Vamos! Nós vamos chegar atrasadas.
Come on! It's not the end of the world.
Qual é! Não é o fim do mundo.
Oh, come on! Only a fool would believe a story like that!
Ah, pára! Apenas um bobo acreditaria em uma história dessa.
Come on! How dumb do you think I am?
Por favor! Quão burro você acha que eu sou?
Come on, let me go to the picnic!
A Vai, me deixe ir ao piquenique!
"Come on," whined Jimmy, "I want some more!"
"Por favor", chorou Jimmy, "eu quero mais um pouco!"
Aposto que você já tinha ouvido falar desse phrasal verb, não é? Conta aqui pra gente qual sentido de come on você ainda não conhecia. E compartilhe o post com os amigos!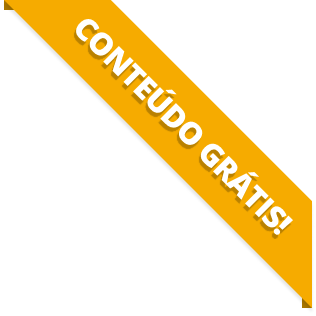 BAIXE O MATERIAL DO POST(PDF+MP3) PARA ESTUDAR QUANDO E COMO QUISER.