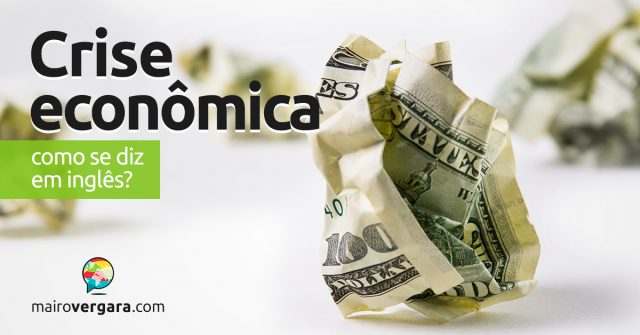 No post de hoje, veremos quatro maneiras de expressar a ideia de "crise econômica": financial crisis, economic crisis, economic downturn e economic meltdown. Cada termo possui uma nuance diferente; vamos estudá-los separadamente e através de vários exemplos, para que fique tudo bem claro.
É crucial que você use o Anki para praticar com os exemplos. Se ainda não conhece essa fantástica ferramenta de repetição espaçada, veja o tutorial completo antes de prosseguir.
1 – Financial crisis é nossa primeira opção. É apenas a tradução literal de "crise financeira":
We're having a huge financial crisis right now.
Nós temos uma enorme crise financeira neste momento.
Tonight I wanted to talk about the global financial crisis.
Esta noite eu gostaria de falar sobre a crise financeira global.
The financial crisis that Nostradamus foresaw is also a global concern.
A crise financeira que Nostradamus previu é também uma preocupação global.
2 – Economic crisis, tradução literal de "crise econômica", é nossa segunda alternativa:
We're now in big economic crisis.
Nós estamos agora em uma grande crise econômica.
No, I would be blamed for the economic crisis.
Não, eu seria culpado pela crise econômica.
The struggle to save our country from the social and economic crisis.
A luta para salvar nosso país da crise econômica e social.
3 – Economic downturn tem o sentido de "recessão econômica". Downturn é sinônimo de crise, recessão, declínio, retração, queda. Seguem os exemplos:
Regardless of the economic downturn, inflation should be around 3.2%.
Independente da recessão econômica, a inflação deveria estar ao redor de 3.2%.
This risk strongly increases in periods of economic downturn.
Este risco aumenta fortemente em períodos de recessão econômica.
With the global economic downturn, more families are finding it difficult to put food on the table.
Com a recessão econômica global, mais famílias estão tendo dificuldades para colocar comida na mesa.
4 – Economic meltdown tem o sentido de "colapso econômico". Meltdown significa derretimento, fusão (passagem de sólido para líquido), e no sentido figurado é colapso, descalabro. Seguem os exemplos:
We must learn from every economic meltdown.
Nós devemos aprender de cada colapso econômico.
We're in the middle of an economic meltdown.
Nós estamos em meio a um colapso econômico.
During an economic meltdown, many people will be unemployed or underemployed.
Durante um colapso econômico, muitas pessoas pessoas estarão desempregadas ou subempregadas.
Curtiu conhecer essas quatro formas de dizer "crise econômica"? Então compartilha aí. Dúvidas e sugestões nos comentários, bons estudos e até mais!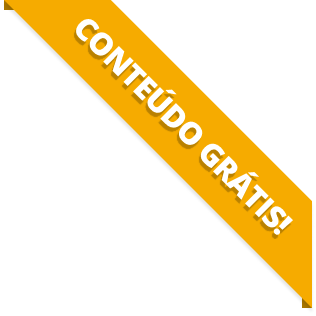 BAIXE O MATERIAL DO POST(PDF+MP3) PARA ESTUDAR QUANDO E COMO QUISER.