No post de hoje você irá aprender como se diz "dar indireta" em inglês. Em nosso idioma, a ideia de dar indireta é de propositalmente dar alguma dica sobre algo que se quer mostrar ou dizer sem ser tão explícito, de modo "camuflado". Em inglês, a expressão usada é drop a hint, que ao pé da letra significa derrubar uma dica. Essa expressão também pode ser usada no sentido de alguém, sem querer, revelar alguma informação que possa vir a revelar algo maior.
Para você ficar craque no uso da expressão, daremos vários exemplos contextualizados. E para saber como usar os exemplos de maneira eficiente, recomendo que você leia o nosso tutorial do Anki para entender como usar a repetição espaçada a seu favor e potencializar seus resultados.
Vamos aos exemplos de hoje:
Mary dropped a hint that she wanted a new ring for her birthday.
Mary deu uma indireta que ela queria um anel novo no seu aniversário.
So, Nikolai has been dropping hints that he may want to defect.
Então, Nikolai tem dado indiretas que ele poder querer desertar.
I was just so sick of dropping hints and you failing to spot them.
Eu estava simplesmente cansado de dar indiretas e você falhar em percebê-las.
I was hoping to see her again, so I dropped a hint, saying I wasn't doing anything this weekend.
Eu estava esperando vê-la novamente, então eu dei uma indireta dizendo que eu não estava fazendo nada neste final de semana.
Well, I keep dropping hints but that dullard never gets it.
Bom, eu continuo dando indiretas mas aquela idiota nunca entende.
We've barely been dating two months, and he's already dropping hints about moving in here.
Nós mal estamos namorando há dois meses e ele ja está dando indiretas sobre se mudar pra cá.
My husband keeps dropping hints about my anniversary present.
Meu marido fica dando indiretas sobre o meu presente de aniversário de casamento.
("Anniversary", ao contrário do que possa parecer, significa aniversário de casamento.)
He dropped a few hints about some gifts he'd like to get.
Ele deu algumas indiretas sobre alguns presentes que ele gostaria de ganhar.
Margaret dropped a hint that she'd like to come to the party.
Margaret deu uma indireta de que ela gostaria de vir para a festa.

He hasn't announced his decision officially, but he's dropped several hints.
Ele não anunciou a decisão dele oficialmente, mas está dando muitas indiretas.
(Neste exemplo, podemos notar que provavelmente a dica foi dada sem querer.)

Gostou da dica? Se a resposta for sim, compartilhe com outras pessoas. Os áudios dos exemplos e o PDF com as frases estarão disponível no final do post. Até a próxima!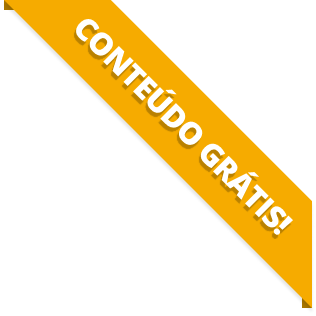 BAIXE O MATERIAL DO POST(PDF+MP3) PARA ESTUDAR QUANDO E COMO QUISER.