A expressão "engolir sapos" é comum em português. Ela expressa a ideia de "suportar, sem qualquer reação, uma situação ou um discurso desagradável, possivelmente repreensivo ou vulgar", geralmente por se ter cometido um erro. Pois bem, algo muito similar existe em inglês: a expressão eat crow.
Eat crow significa "comer corvo", traduzindo literalmente. Mas como você pode imaginar, eat crow tem o exato mesmo sentido de "engolir sapos", apesar da metáfora ser diferente.
Vamos aos exemplos de eat crow em contexto? Além de estudar as frases e ouvir a narração delas, recomendamos que você use o Anki para memorizar de fato a expressão. O Anki é um programa de revisão que torna nossa aquisição de vocabulário muito mais fácil e eficaz. Veja o tutorial completo do Anki.
The so-called experts will be eating crow tonight.
Os assim chamados experts vão engolir sapos esta noite.
But now the nutrition naysayers may have to eat crow.
Mas agora os opositores da nutrição podem ter que engolir sapos.
And if I go overboard, I eat crow and apologize and beg for mercy.
E se eu exagerar, eu engulo sapo e peço desculpas e imploro por misericórdia.
It will be nice to see you eating crow in your midseason report.
Vai ser legal ver você engolindo sapo no seu relatório de meio da temporada.
I smiled on the inside, glad that Sam had to eat crow.
Eu sorri por dentro, feliz que Sam teve que engolir sapo.
He was forced to eat crow when the company fired him.
Ele foi forçado a engolir sapo quando a empresa o demitiu.
Well, it looks like I was wrong, and I'm going to have to eat crow.
Bem, parece que eu estava errado, e eu vou ter que engolir sapo.
I'll be eating crow if I'm not shown to be right.
Eu vou engolir sapo se eu não for provado estar certo.
He wanted to make his critics eat crow.
Ele queria fazer seus críticos engolirem sapos.
I didn't want to eat crow the rest of my life if my theories were wrong.
Eu não queria engolir sapo pelo resto da minha vida, se minhas teorias estivessem erradas.
Trump looks set to eat crow after mocking disabled reporter.
Trump parece prestes a engolir sapos, após zombar de repórter deficiente.
Ugh, now that my idea has failed, I'll have to eat crow in the board meeting tomorrow.
Ugh, agora que minha ideia falhou, eu vou ter que engolir sapo na reunião de conselho amanhã.
I think Ellen is a perfectionist because the thought of having to eat crow terrifies her.
Eu acho que a Ellen é uma perfeccionista porque o pensamento de ter que engolir sapo a aterroriza.
O que achou da expressão eat crow? Comente abaixo qualquer dúvida ou sugestão de post que tiver. Compartilhe o post, bons estudos e até mais!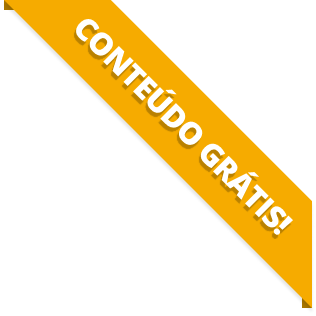 BAIXE O MATERIAL DO POST(PDF+MP3) PARA ESTUDAR QUANDO E COMO QUISER.