Hoje veremos como se diz "fazer falta" em inglês. A estrutura mais usada para isso é to be missed. Por exemplo, se quiséssemos dizer "você faz falta", seria you are missed. Veremos aqui vários exemplos de to be missed em contexto. Veremos também exemplos do verbo to miss, que na estrutura to be missed encontra-se em voz passiva. O verbo to miss significa "sentir falta de" alguém.
Antes dos exemplos de to be missed e to miss, é importante que você saiba usá-los de forma eficaz. O Anki é a ferramenta perfeita para isso, um programa de revisão que nos permite memorizar facilmente qualquer palavra ou expressão. Veja o tutorial completo do Anki e saiba mais.
1 – Seguem exemplos de to be missed, ou seja, "fazer falta". A sintaxe das frases é muito simples. Se fossemos traduzir literalmente, be missed poderia ser visto como "ser ansiado/desejado", mas essa tradução não é tão adequada quanto "fazer falta":

I doubt I'll be missed.
Eu duvido que eu vou fazer falta.
Well, you will be missed.
Bem, você vai fazer falta.
Morgan, you will be missed.
Morgan, você vai fazer falta.
And I know he will be missed.
E eu sei que ele vai fazer falta.
And he also will be missed by his fellow officers.
E ele também vai fazer falta a seus colegas oficiais.
She slipped away when she thought she wouldn't be missed.
Ela errou quando pensou que ela não iria fazer falta.
("Slipped away" significa "deslizou", como figura de linguagem para "cometeu um erro".)
2 – Seguem agora exemplos de to miss, ou seja, "sentir falta de":
Didn't you miss the money?
Você não sentiu falta do dinheiro?
She misses all her old friends.
Ela sente falta de todos os velhos amigos dela.
He's rich — he won't miss the money.
Ele é rico — ele não vai sentir falta do dinheiro.
People miss their families, that's just natural.
As pessoas sentem falta de suas famílias, isso é apenas natural.
I'll miss the day-to-day contact with students.
Eu vou sentir falta do contato diário com estudantes.
I still miss France and I wish I could go back.
Eu ainda sinto falta da França e eu desejo que pudesse voltar.
I really, really miss the smell of bread baking.
Eu realmente, realmente sinto falta do cheiro de pão assando.
Brian will be sadly missed by his family and close friends.
Brian vai tristemente fazer falta a sua família e amigos próximos.
Se curtiu a dica, lembre-se de compartilhar o post. Qualquer dúvida ou sugestão, comente abaixo e até a próxima!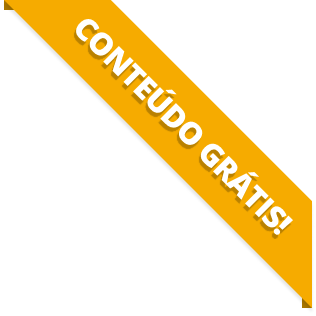 BAIXE O MATERIAL DO POST(PDF+MP3) PARA ESTUDAR QUANDO E COMO QUISER.