No post de hoje, você aprende a dizer "ficar sem (algo)" em inglês. A estrutura usada é go without. Existem duas nuances de uso dessa estrutura, que veremos separadamente, com vários exemplos de cada.
Antes de seguirmos, quero lembrá-lo que é crucial revisar o vocabulário que você aprende. Sugerimos o Anki, para essa tarefa; o melhor software de repetição espaçada disponível. Veja nosso tutorial completo do Anki.
1 – Nestes primeiros exemplos, go without é usado para dizer "ficar sem", quando se trata de algo específico (ficar sem água, comida ou qualquer coisa específica).
How long can they go without food?
Quanto tempo eles conseguem ficar sem comida?
He went without sleeping for two days.
Ele ficou sem dormir por dois dias.
I'd rather go without food than work for him.
Eu preferiria ficar sem comida do que trabalhar para ele.
Three areas have gone without water for days.
Três áreas estão sem água há dias.
(Devido ao uso do present perfect, indicado pelo verbo "have" e o verbo "go" no particípio "gone", nota-se que essa situação continua no presente, ou seja, as área ainda estão sem água.)
I sometimes went for weeks without a drink, and didn't miss it at all.
Eu por vezes fiquei durante semanas sem bebida, e não senti falta nem um pouco.
Every game we went without losing seemed to make us stronger.
Todo jogo que ficávamos sem perder, parecia fazer-nos mais fortes.
2 – Nos exemplos a seguir, go without é utilizado de uma maneira mais genérica, significando "passar por privações", sem mencionar algo específico.
I like to give my children what they want, even if I have to go without.
Eu gosto de dar aos meus filhos o que eles querem, mesmo que eu tenha que passar por privações.
People who worry about wealth usually have never gone without.
Pessoas que se preocupam com riqueza, geralmente nunca passaram por privações.
My family didn't have a great deal of money, but we didn't go without.
Minha família não tinha muito dinheiro, mas nós não passamos privações.
("A great deal of" significa "muito, uma grande quantidade".)
They were poor as children, and sometimes had to go without.
Eles eram pobres quando crianças, e algumas vezes tinham de passar por privações.
Curtiu a dica? Compartilhe com seus colegas. Não se esqueça de usar o Anki, para adicionar de verdade isso ao seu vocabulário. Até a próxima!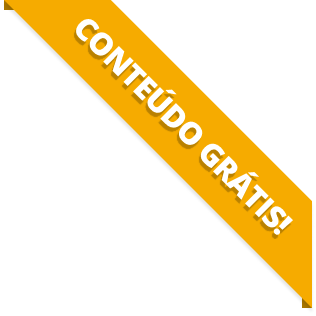 BAIXE O MATERIAL DO POST(PDF+MP3) PARA ESTUDAR QUANDO E COMO QUISER.