Você conhece a expressão "manter as aparências", a qual usamos para nos referir à situações onde a pessoa finge ser o que não é? Se você é brasileiro, creio que conhece. No post de hoje você vai aprender como se diz isso em inglês.
Em inglês usaremos a expressão keep up appearances. Essa expressão normalmente se aplica à ideia de que alguém mostra ser algo que não é, mostra ter o que não tem e, além disso, que alguém está fingindo estar bem quando não está. Isso pode ser relacionado a um problema de saúde ou um problema familiar, por exemplo.
Como em todo post, para que você realmente pegue o jeito e aprenda de verdade a usar a expressão, disponibilizaremos vários exemplos para que você pratique bastante. Mas para saber como praticar de maneira eficiente, recomendo que você leia o nosso post do Anki para entender como usar a repetição espaçada a seu favor.
Vamos aos exemplos:
We must keep up appearances even if it means little sacrifices here and there.
Nós temos que manter as aparências mesmo que isso signifique pequenos sacrifícios aqui e ali.
Things may be unpleasant, but we will keep up appearances.
As coisas podem ser desagradáveis, mas nós iremos manter as aparências.
Simply keeping up appearances was stretching their resources to the limit.
Simplesmente manter as aparências estava levando seus recursos ao limite.
They were very unhappily married but kept up appearances for the sake of their children.
Eles estavam muito infelizes casados, mas mantiveram as aparências por causa de seus filhos.
(Note que "kept" é o passado de "keep". Por isso, "kept up appearances" é o passado da expressão.)
My parents, brothers, and sisters would be here, so we had to keep up appearances.
Meus pais, irmãos e irmãs iriam estar aqui, então nós tínhamos que manter as aparências.
We keep up appearances and avoid what might lead to conflict.
Nós mantemos as aparências e evitamos o que pode levar ao conflito.
An example of a bad peace is keeping up appearances, pretending that everything is fine, when the truth is that it is not.
Um exemplo de paz ruim é manter as aparências, fingindo que tudo está bem, quando a verdade é que não está.
I hated that I was so worried about keeping up appearances with these people that I was lying to myself.
Eu odiava que eu estava tão preocupado em manter as aparências para essas pessoas que eu estava mentindo para mim mesmo.
His parents' obsession with keeping up appearances haunted his childhood.
A obsessão de seus pais em manter as aparências assombrou sua infância.
I was now determined to keep up appearances by pretending nothing was wrong.
Eu estava então determinado a manter as aparências fingindo que nada estava errado.
Bom pessoal, chegamos ao final do post de hoje. Well, enough with keeping up appearances e vamos estudar inglês. Se gostou do post de hoje não deixe de compartilhar. Até a próxima.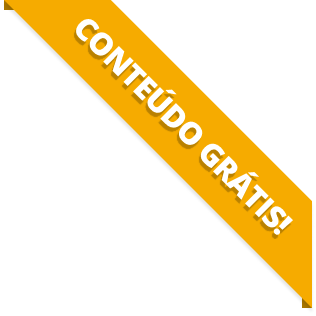 BAIXE O MATERIAL DO POST(PDF+MP3) PARA ESTUDAR QUANDO E COMO QUISER.