Uma expressão bem comum em português é "morrendo de medo". Mas como dizer isso adequadamente em inglês? Existem duas alternativas muito usadas: scared to death e deathly scared.
A expressão scared to death (traduzida literalmente como "assustado para morrer") é equivalente a "morrendo de medo". Geralmente, scared to death aparece dentro da estrutura to be scared to death, que significa "estar morrendo de medo" — ou então "morrer de medo", com o verbo "morrer" no infinitivo. Por exemplo:
You know, Drew is scared to death of spiders.
Você sabe, Drew morre de medo de aranhas.
(Nessa frase, não faria sentido usar o verbo "morrer" no gerúndio.)
Dito isso, veja mais exemplos de scared to death em contexto. Recomendo que use o Anki, uma poderosa ferramenta de revisão, para revisar esses exemplos. Clique aqui e saiba mais. 
I am scared to death of you going to prison.
Eu morro de medo de você ir para a prisão.
We're scared to death.
Nós estamos morrendo de medo.
You were scared to death in here?
Você estava morrendo de medo aqui?
People are running around this neighborhood just scared to death, and you're sorry.
As pessoas estão correndo por essa vizinhança simplesmente morrendo de medo, e você está arrependido.
Agora vejamos deathly scared, cuja tradução literal é "mortalmente assustado(a)". O uso e o significado são idênticos a scared to death. Geralmente será usada a estrutura to be deathly scared, do mesmo modo que to be scared to death. Veja os exemplos:
I'm deathly scared of flying again.
Eu morro de medo de voar novamente.
She was deathly scared he would kill her.
Ela estava morrendo de medo que ele iria matar ela.
Why Facebook needs to be deathly scared of pinterest.
Por que o Facebook precisa estar morrendo de medo do pinterest.
I was deathly scared but would not let Calvin know.
Eu estava morrendo de medo, mas não permitia que o Calvin soubesse.
Vampires are deathly scared of sunlight.
Vampiros morrem de medo da luz do sol.
Era isso por hoje. Compartilhe o post com seus colegas, deixe suas dúvidas e sugestões nos comentários e até a próxima!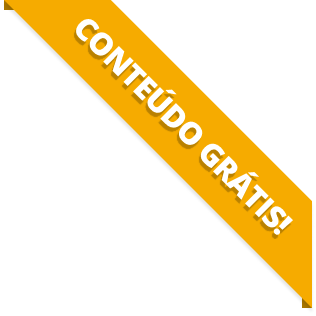 BAIXE O MATERIAL DO POST(PDF+MP3) PARA ESTUDAR QUANDO E COMO QUISER.