Olá, caro leitor. Neste post, você aprenderá as quatro maneiras mais comuns de dizer "preparar o terreno" em inglês. Verá também várias frases de exemplo. Vamos nessa.
Antes de prosseguirmos, recomendo que você aprenda como estudar esse material com real eficácia. Isso é feito utilizando o Anki, um programa de repetição espaçada que ajuda imensamente no aprendizado de línguas. Aprenda a usá-lo clicando aqui.
As opções que veremos, podem eventualmente ser traduzidas como "lançar/estabelecer as bases/alicerces/fundamentos", ou algo similar que passe a mesma ideia de "preparar o terreno", ou seja, a ideia de fazer o que é necessário antes que um evento ou processo possa começar.
1 – A primeira opção que temos é to lay the groundwork (literalmente, "colocar a base"). Seguem os exemplos:
We're busy laying the groundwork for another campaign.
Nós estamos ocupados preparando o terreno para outra campanha.
The groundwork was done before the winter tour.
O terreno estava preparado antes da tour de inverno.
I am trying to lay the groundwork for a meaningful relationship.
Eu estou tentando preparar o terreno para um relacionamento com significado.
("Meaningful relationship" = relacionamento sério, profundo.)
Lay the groundwork. Tell her I'm a loner. No, an outlaw.
Prepare o terreno. Diga a ela que eu sou um solitário. Não, um bandido.
("Loner", na verdade, é uma palavra usada para designar um sujeito que prefere não se associar com outros — romanticamente, nesse caso.)
2 – A segunda opção é to lay the foundation. Como a primeira, literalmente seria "colocar a base/fundação/alicerce".
He helped to lay the foundations of English drama.
Ele ajudou a estabelecer as bases do drama Inglês.
We could say that she is laying the foundations for dressing herself later on.
Nós poderíamos dizer que ela está preparando o terreno para se vestir, mais tarde.
The two leaders have laid the foundations of a new era in cooperation between their countries.
Os dois líderes lançaram os alicerces para uma nova era de cooperação entre os seus países.
3 – A próxima alternativa é to lay the basis, cuja tradução literal é idêntica à anterior.
The initial negotiations are seen as laying the basis for more detailed talks.
As negociações iniciais são vistas como preparando o terreno para conversas mais detalhadas.
The progress of human Reason laid the basis for this great Revolution.
O progresso da razão humana preparou o terreno para essa grande revolução.
I think we were able at that time to lay out the basis of computational biology.
Eu acho que nós estávamos aptos, naquele tempo, para a lançar as bases da biologia computacional.
4 – A quarta alternativa é pave the way. A tradução literal é "pavimentar o caminho".
I will pave the way for her with an introduction.
Eu vou preparar o terreno para ela com uma introdução.
Her findings paved the way for developing a new vaccine.
As descobertas dela prepararam terreno para o desenvolvimento de uma nova vacina.
I am sure I can pave the way for your success.
Eu estou certo que eu posso preparar o terreno para o seu sucesso.
(A conjunção subordinativa "que" foi adicionada para não ficar sem sentido em português.)
Chegamos ao final desse post. Espero que tenha curtido. Não se esqueça de usar o Anki e de compartilhar o post com seus colegas. Obrigado pela atenção até a próxima dica!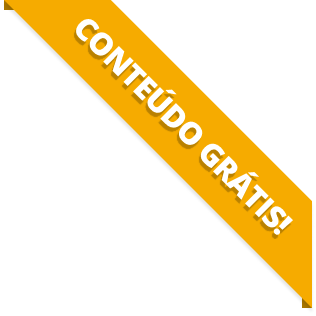 BAIXE O MATERIAL DO POST(PDF+MP3) PARA ESTUDAR QUANDO E COMO QUISER.