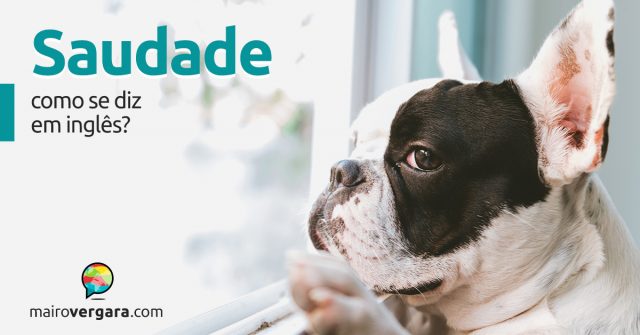 A crença de que não é possível dizer "saudade" em inglês é, por alguma razão, existente. Talvez não entre os que realmente estudam a língua, mas há certamente muitos que creem nisso. Não obstante, o fato é que existem pelo menos quatro maneiras de dizer "saudade" em inglês: os termos miss, long, yearn e homesick.
Esses quatro termos podem ter outros sentidos, mas em várias situações, eles têm a mesma função de "saudade" — em alguns casos, referem-se à ação de "sentir saudade". Vamos explorar cada termo individualmente, por meio de vários exemplos na prática.
Antes de prosseguir, você deve aprender como memorizar realmente esses novos termos. Recomendamos para isso o Anki, um fantástico programa de revisão, que usa o sistema de repetição espaçada. Veja o tutorial completo do Anki e saiba mais.
1 – O termo miss é apenas um verbo que significa "sentir saudade" ou "sentir falta":
I even miss the boys' fights.
Eu até tenho saudade das brigas dos garotos.
You are the one thing in this dimension I will miss.
Você é a única coisa nesta dimensão da qual eu vou sentir saudade.
He'd been missing his daddy a lot.
Ele vinha sentindo bastante saudade de seu pai.
("missing" é o gerúndio — forma verbal que descreve um ação em andamento — de "miss".)
I am really missing your cooking.
Eu estou realmente sentindo saudade da sua culinária.
I can tell that you really missed me a lot, Sam.
Eu consigo notar que você realmente sentiu muita saudade de mim, Sam.
("missed" é passado de "miss".)
I'm sure your son misses you.
Eu estou certo de que seu filho sente saudade de você.
("misses" é a conjugação de "miss" para a terceira pessoa do singular.)
2 – Long é um verbo que significa "sentir saudade". Há também o substantivo longing, que significa exatamente "saudade". Confira exemplos deles:
Her heart was full of longing.
O coração dela estava cheio de saudade.
Sometimes I still long for her.
Por vezes eu ainda sinto saudade dela.
After waiting so long, finally the days of longing were over.
Após esperar tanto tempo, finalmente os dias de saudade estavam acabados.
He is bringing out in me a longing for the old country.
Ele está despertando em mim uma saudade pelo velho país.
I'm glad that the longing will end someday.
Eu estou feliz que a saudade vai acabar um dia.
And for the first time, the young man began to long for home.
E pela primeira vez, o jovem começou a sentir saudade de casa.
Perhaps the atmosphere would make you long for home.
Talvez a atmosfera fizesse você sentir saudade de casa.
3 – O termo yearn significa "ansiar" ou "sentir saudade" — ele é traduzido como um ou outro, a depender do contexto. Temos também yearning, que significa "anseio" ou "saudade":
I see a yearning for freedom.
Eu vejo anseio por liberdade.
Where does all this yearning come from?
De onde vem todo este anseio?
We really yearned to see the sun.
Nós realmente ansiávamos ver o sol.
She yearned for the time when dinner was followed by dessert.
Ela sentia saudade do tempo quando o jantar era seguido de sobremesa.
You promised me a city in chaos, yearning for a strong ruler.
Você me prometeu uma cidade em caos, ansiando por um forte governante.
And my subconscious is yearning for a piece of juicy meat.
E meu subconsciente está com saudade de um suculento pedaço de carne.
4 – Por fim, temos homesick, um adjetivo que significa "com saudade de casa":
I told her I was homesick.
Eu disse a ela que eu estava com saudade de casa.
You've all really made me homesick.
Vocês todos realmente me deixaram com saudade de casa.
Just looking at you makes me homesick.
Só olhar para você me deixa com saudade de casa.
Please, you're making me homesick.
Por favor, você está me deixando com saudade de casa.
Just every year at the holidays, I get homesick.
Apenas todo ano durante os feriados, eu fico com saudade de casa.
Four hours at Yale and I'm already homesick.
Quatro horas em Yale e eu já estou com saudade de casa.
Curtiu essa dica? Lembre-se de compartilhar. Se tiver qualquer dúvida ou sugestão de post, comente abaixo. Até a próxima!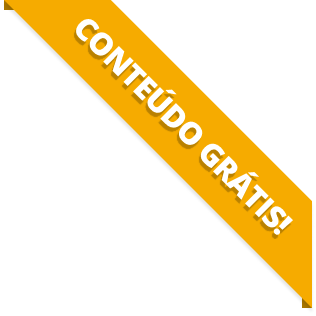 BAIXE O MATERIAL DO POST(PDF+MP3) PARA ESTUDAR QUANDO E COMO QUISER.