Você se dá bem com todo mundo? Independente da resposta, você sabe como se diz "se dar bem com alguém" em inglês? Bom, essa será a dica de hoje. A estrutura que vou apresentar é na verdade um phrasal verb, que é uma dessas coisas que fazem estudante de inglês quebrar a cabeça. Mas você verá que não é tão difícil assim de aprender, desde que você estude da maneira certa, principalmente através de muitas frases de exemplo, que é justamente o que você terá no post de hoje!
Antes de mais nada, se dar bem com algo ou alguém em inglês é: "to get along with".
Agora mais uma coisa: não adianta ler a dica de hoje e deixar pra lá, pois fazendo isso você só vai perder tempo. Para fixar o que aprendeu e ter certeza de que você saberá o que significa "to get along with" quando vir a estrutura por aí, eu recomendo que você coloque todas as frases dos exemplos que darei abaixo no Anki, que é uma ferramenta incrível e que não pode faltar nos seus estudos. Para aprender a fazer isso, leia o nosso tutorial completo aqui. Então agora, sem mais enrolação, vamos aos exemplos.
Those two just don't get along.
Aqueles dois simplesmente não se dão bem.
My kids and their cousins really get along with each other.
Meus filhos e os primos deles realmente se dão bem uns com os outros.
My boss and I get along very well.
Meu chefe e eu nos damos muito bem.
You must get along with the other people at work: this is not so hard; in general, if you are nice to people, they are nice to you.
Você precisa se dar bem com as outras pessoas no trabalho: isso não é tão difícil; em geral, se você for simpático com as pessoas, elas serão simpáticas com você.
Do you want to know how soon you can go or what happens if you don't get along with your host family?
Você quer saber quando poderá ir ou o que acontece se você não se der bem com sua família anfitriã?
We must cultivate a universal will to get along with one another.
Nós devemos cultivar um desejo universal de nos darmos bem uns com os outros.
Hey Laurel, do you get along with your parents?
Ei Laurel, você se dá bem com os seus pais?
Bringing people from Brazil would be too much expensive, and they wanted me to get along with the Canadian team.
Trazer pessoas do Brasil seria caro demais, e eles queriam que eu me desse bem com a equipe Canadense.
Although the owl seemed to be a bit intolerant, and the cicada was perhaps annoying, they had to get along with each other.
Embora a coruja parecesse ser um pouco intolerante, e a cigarra talvez fosse chata, elas tinham que se dar bem uma com a outra.
I don't know why but I guess Tommy won't get along with my brother.
Eu não sei por que mas eu acho que o Tommy não vai se dar bem com o meu irmão.
This agreement then creates a civilization, a place where individuals, groups, and countries are able to get along with each other without violence and wars.
Esse acordo então cria uma civilização, um lugar onde indivíduos, grupos e países são capazes de se dar bem uns com os outros sem violência e guerras.
Por hoje é só! Deixe seu comentário ou sugestão abaixo e não se esqueça de compartilhar o post. Até a próxima!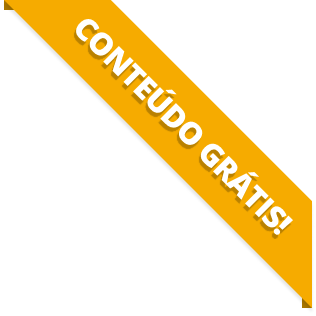 BAIXE O MATERIAL DO POST(PDF+MP3) PARA ESTUDAR QUANDO E COMO QUISER.