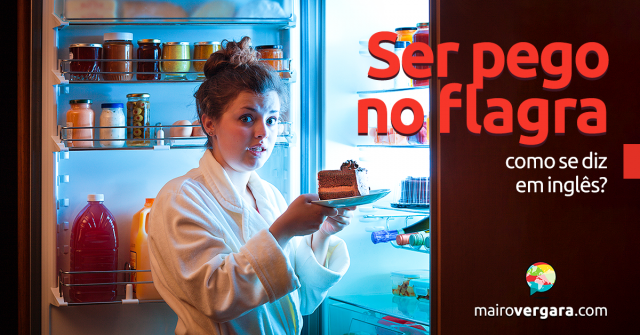 No post de hoje estaremos ensinando uma expressão bem famosa e que geralmente usamos ao contar algum fato. A expressão ser pego no flagra fala por si só, então não preciso explicar o que significa já que você entende seu significado. Em inglês, umas das maneiras mais usadas para expressar essa ideia é a expressão to be caught red handed. Bom, ao pé da letra isso significaria "ser pego de mãos vermelhas", se referindo ao fato de que quando alguém comete um homicídio, fica com as mãos vermelhas de sangue.
Dito isso, peço que você preste muita atenção nos exemplos que daremos no post e que não busque fazer a tradução ao pé da letra da expressão. Simplesmente a entenda como ser pego no flagra. Antes de prosseguirmos para os exemplos, peço que você dê uma lida no nosso tutorial do Anki para aprender a usá-los de maneira eficiente, afinal, é provável que você se esquecerá da expressão com o tempo caso não a revise constantemente.
Então vamos lá. Preste bastante atenção nos contextos de cada sentença:
Timmy knew the cookie jar was in sight of his grandmother and he would be caught red handed if he tried to get another one without asking.
Timmy sabia que o pote de cookies estava na vista de sua avó e que ele seria pego no flagra se tentasse pegar mais um sem pedir.
The security system was so strong that anyone who tried to break into the store would definitely be caught red handed.
O sistema de segurança era tão forte que qualquer um que tentasse invadir a loja seria definitivamente pego no flagra.
When the principal asked the boys about the broken glass in the storage closet, they knew they had been caught red handed.
Quando o diretor perguntou aos garotos sobre o vidro quebrado no armário, eles souberam que tinham sido pegos no flagra.
Jefferson accidentally left his baseball hat in his sister's car, so he knew he would be caught red handed after not asking to borrow it.
Jefferson acidentalmente deixou seu chapéu de baseball no carro da sua irmã, então ele sabia que seria pego no flagra depois de não tê-lo (o carro) pedido emprestado.
The sisters realized that they forgot to turn the lights off when they came in late, so they knew their dad would catch them red handed in the morning.
As irmãs perceberam que esqueceram de desligar as luzes quando elas chegaram tarde, então sabiam quem seu pai as pegaria no flagra de manhã.
Bill didn't remember to clock out when he left work early, so he knew his manager would catch him red handed.
Bill não se lembrou de bater ponto quando ele saiu do trabalho mais cedo, então ele sabia que seu gerente o pegaria no flagra.
Sheila's mom always checked with her teachers at school, so she knew she would be caught red handed if she ever tried to skip class.
A mãe de Sheila sempre manteve contato com seus professores na escola, então ela (Sheila) sabia que seria pega no flagra se ela tentasse matar aula alguma vez.
I was caught red handed when I came home smelling like smoke last night.
Eu fui pego no flagra quando cheguei em casa cheirando a fumaça na noite passada.
When the students all laughed and pointed to Kyle, he knew he would be caught red handed for playing a trick on the substitute teacher.
Quando todos os alunos riram e apontaram para Kyle, ele sabe que seria pego no flagra por pregar uma peça no professor substituto.
When his baseball coach called his parents and asked why Larry didn't show up for practice, Larry knew he would be caught red handed for skipping.
Quando seu técnico de baseball ligou para seus pais (de Larry) e perguntou porque Larry não tinha aparecido para o treino, Larry sabia que seria pego no flagra por matar aula.

É isso aí, chegamos ao fim de mais um post e agora espero que você realmente pratique tudo o que foi ensinado. A propósito, deixaremos um link para download do material de apoio no final do post. Até a próxima!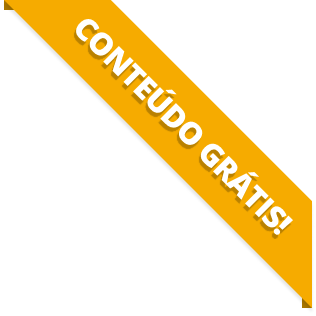 BAIXE O MATERIAL DO POST(PDF+MP3) PARA ESTUDAR QUANDO E COMO QUISER.