Para falar "tomar providências" em inglês podemos usar o verbo to make, que significa fazer, e o substantivo arrangement, que tem o sentido de preparação, organização. Fica geralmente assim: to make an arrangement, ou seja, preparar, organizar alguma coisa. Podemos ainda acrescentar algumas palavras a essa expressão, dependendo do que queremos comunicar.
Também é possível falar take action, significando tomar uma atitude, agir. E quando usamos take action against someone/something, é porque tomamos alguma providência contra algo ou alguém.
Existe a expressão do something, fazer alguma coisa; e do something about something, fazer algo em relação a alguma coisa. Por fim, há deal with something, ou seja, lidar com algo (geralmente algo não muito agradável).
Para que tudo fique mais claro, vamos estudar essas expressões em contexto. Antes de prosseguir, porém, recomendamos que você aprenda a usar o Anki. Temos um tutorial completo aqui. Com essa ferramenta fantástica, você vai gravar muito mais facilmente as frases de exemplo.
Who is making all the arrangements for our sales meeting?
Quem está tomando todas as providências para a nossa reunião de vendas?
I will make arrangements with Fred for the loan.
Eu vou tomar providências com o Fred sobre o empréstimo.
We can make arrangements for a car with the manager.
Nós podemos conseguir um carro com o gerente.
The organizers failed to make the necessary arrangements for dealing with so many people.
Os organizadores falharam em tomar as providências necessárias para lidar com tanta gente.
Please make the necessary arrangements to avoid this storm.
Por favor, tome as providências necessárias para evitar este temporal.
The committee is ready to take action.
O comitê está pronto para agir.
We're not going to take action just yet.
Nós não vamos agir agora.
We need to determine the best way to deal with this.
Nós precisamos determinar a melhor maneira de lidar com isso.
We can't just sit here and do nothing. We have to take action!
Nós não podemos apenas sentar aqui e não fazer nada. Nós temos de agir!
The Spanish authorities took action against the company.
As autoridades espanholas tomaram providências contra a companhia.
She took action against him in relation to the death of her husband.
Ela tomou providências contra ele em relação à morte de seu marido.
Let it be known that my client will take action against any publication that prints these lies.
Que fique claro que meu cliente vai tomar providências contra qualquer veículo que publique essas mentiras.
We need to do something about this problem.
Nós precisamos fazer alguma coisa em relação a esse problema.
Don't just stand there: do something!
Não fique parado aí: faça alguma coisa!
Can't you do something about the noise? It's driving me crazy!
Você não pode fazer alguma coisa em relação ao barulho? Está me enlouquecendo!
Government officials know the system isn't working, but they do nothing about it.
Oficiais do governo sabem que o sistema não está funcionando, mas não tomam nenhuma providência.
Se você curtiu saber como se diz "tomar providências" em inglês, compartilhe o post com seus colegas. Comente abaixo qualquer dúvida ou sugestão e até mais!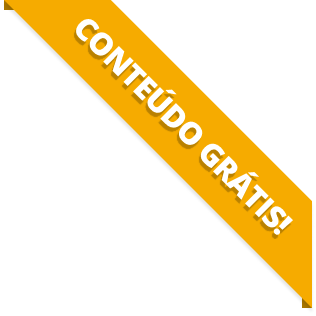 BAIXE O MATERIAL DO POST(PDF+MP3) PARA ESTUDAR QUANDO E COMO QUISER.