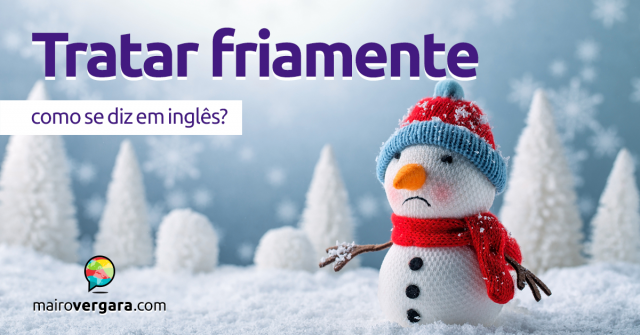 Você sabe como dizer "tratar friamente/com indiferença" em inglês? Se não, aprenderá hoje nesse post. A expressão usada é give the cold shoulder. Isoladamente, as palavras cold shoulder juntas podem assumir a função de um substantivo, significando 'uma demonstração intencional de indiferença', 'um tratamento frio'. Quando se diz give the cold shoulder, você pode imaginar, significa "dar um tratamento frio", "tratar com indiferença". Veja este primeiro exemplo:
'I felt guilty, as if I had given the cold shoulder to a good friend,' he said.
'Eu me senti culpado, como se eu tivesse dado um tratamento frio a um bom amigo', ele disse.
A ideia é simples, então vamos aos exemplos em contexto para você realmente dominar a expressão. Como sempre, recomendo que você use o Anki para estudar as frases abaixo. Caso não saiba, o Anki é um software no qual você pode inserir essas frases e revisá-las periodicamente — processo gerenciado automaticamente pelo Anki —, de forma a nunca esquecer o vocabulário contido nelas. Entenda melhor lendo o nosso artigo completo sobre o Anki.
Agora, vamos aos exemplos de give the cold shoulder:
She didn't blame him directly, but gave him the cold shoulder for a few days.
Ela não culpou ele diretamente, mas deu a ele um tratamento frio por alguns dias.
"What did you do when you saw your ex-girlfriend?" "I gave her the cold shoulder."
"O que você fez quando viu sua ex-namorada?" "Eu tratei-a friamente."
I'd love to know why Bill gave the cold shoulder to Janice.
Eu adoraria saber porque Bill tratou com indiferença a Janice.
What have I done to him? He gave me the cold shoulder the whole evening at the party.
O que eu fiz a ele? Ele me tratou friamente a noite inteira na festa.
I thought she really liked me, but the next day she gave me the cold shoulder.
Eu pensei que ela realmente gostava de mim, mas no dia seguinte ela deu-me um tratamento frio.
I tried to be pleasant to her but she gave me the cold shoulder.
Eu tentei ser agradável a ela, mas ela me tratou com indiferença.
I give my friend the cold shoulder when he has offended me.
Eu dou ao meu amigo um tratamento frio quando ele me ofende.
They give their teacher the cold shoulder when the teacher gives them a detention.
Eles dão a seu professor um tratamento frio quando o professor coloca-os em detenção.
("Gives them a detention" é, mais naturalmente, "coloca-os em detenção".)
His choice got a cold shoulder from his family.
Sua escolha foi tratada com frieza pela sua família.
I tried to get the CEO to show some interest in me at the party, but he would just give the cold shoulder.
Eu tentei conseguir que o CEO mostrasse algum interesse em mim durante a festa, mas ele apenas dava um tratamento frio.
Why do you always give my mother the cold shoulder when she comes to visit us?
Porque você sempre trata minha mãe com frieza com ela vem visitar-nos?
I don't like my homestay mother, because she is always giving me the cold shoulder.
Eu não gosto da minha mãe da casa de família, porque está sempre me tratando com indiferença.
("Homestay" é um termo usado para se referir ao ato de se hospedar na casa de uma família desconhecida, comumente em viagens de férias. Homestay mother, portanto, mãe presente nessa família.)
I must have made him angry with my comment. He's been giving me the cold shoulder ever since I said it.
Eu devo tê-lo deixado bravo com meu comentário. Ele vem me tratando com frieza desde que eu o disse.
Encerramos por aqui. O que achou da expressão? Comente suas sugestões se tiver alguma e compartilhe o post para propagar o conhecimento. Abraço!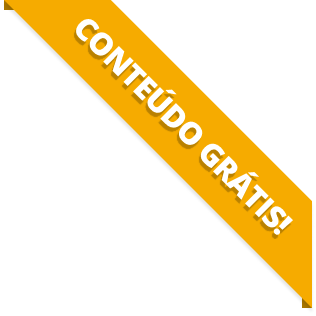 BAIXE O MATERIAL DO POST(PDF+MP3) PARA ESTUDAR QUANDO E COMO QUISER.